2015 Sports Predictions: Fearless And Otherwise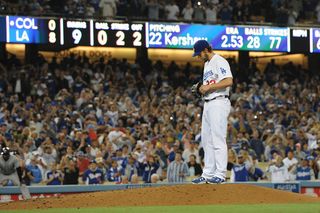 In the wide world of sports, the balls and deals never stop spinning.  Here are predictions, fearless and otherwise, that figure to unfurl in 2015.
College Football Coronation: Baylor and TCU certainly have cause to protest, but for the most part college football fans are cheering the new playoff system. Count ESPN, which is allocating $5.6 billion over 12 years, among them.
The worldwide leader will benefit from a New Year's Day doubleheader brimming with marquee, traditional powers, Phil Knight's favorite team and geographic diversity. The opener, dubbed the Heisman Bowl, pits No. 2 Oregon and this year's winner Marcus Mariotta versus defending champion Florida State and 2013 winner Jameis Winston, in the Rose Bowl. The Sugar Bowl nightcap is the uber coaching special with Nick Saban's top-ranked Alabama Crimson Tide hoping to roll THE Ohio State of Urban Myer.
If the semifinals don't punt the 2010 BCS championship game between Auburn-Oregon from the Nielsen record book, then the Jan. 12 title tilt will. The over to score as the most-watched cablecast in history: 27.3 million viewers.
PPV Megafight: After years of drug testing and purse split excuses, rants and animus, Floyd Mayweather and Manny Pacquiao will finally engage in a long-awaited, if past-their-prime encounter in the ring.
Mayweather, in a recent Showtime interview, said he wants to fight on May 2, while the Filipino politico, fresh off his Foot Locker taunting of his would-be foe, reasoned let's give the people what they want. The boxers and Showtime and HBO will likely have to forge a joint PPV promotion, a la Lennox Lewis-Mike Tyson circa 2002.
This time, the pugilists' advancing years and love of millions won't stand in their way. In fact, Mayweather is talking a standard rematch clause. But let's not get too greedy: Money-Pac Man KOs the record $150 million in PPV record generated by Mayweather-Canelo Alvarez in 2013.
Distribution Dealings: If the Comcast-Time Warner Cable and AT&T-DirecTV mergers pass federal muster this winter, it could help end carriage impasses for key properties.
SportsNet LA, a k a the Dodgers regional sports network, was only carried by Time Warner Cable and programming benefactor Bright House Networks during its 2014 rookie season, as other distributors balked at monthly license fees in excess of $4. With Vin Scully nearing the end of his legendary broadcast career, Clayton Kershaw doing his best Sandy Koufax (regular-season) impression and the Dodgers a World Series contender, the addition of SportsNet LA to the Comcast SportsNet stable may get others, including DirecTV and AT&T, to get on board.
If the DBS provider merges with the telco, DirecTV may join U-verse in distributing the Pac-12 Networks.
On the streaming front, MLB is likely to follow the NBA's lead and open up the TV Everywhere universe to the RSNs that have deals with its clubs. By opening day, there should be a pretty good early read on Dish's OTT service, featuring ESPN and ESPN2. Although the new national rights deal doesn't tip off until the 2016-17 season, NBA commissioner Adam Silver told MCN that the league's streaming service with ESPN can start sooner.
TNF Twosome: Presumably to the surprise of no one on Park Avenue, 52nd Street or Culver City, the NFL's hybrid game plan under which CBS is teaming with NFL Network raised the ratings mark for Thursday Night Football.
The broadcaster and league's in-house network simulcast the first seven weeks. Then, the league reaped the benefits of CBS's production and Black Rock's top team of Jim Nantz and Phil Simms continuing to appear on NFL Network for the next seven Thursdays. On Saturday Dec. 20, NFL Network aired Washington's upset of Philly that ended the Eagles playoff hopes, before the two combined for a final simulcast of San Diego's stirring comeback over San Francisco. Add it all up, and TNF scored a 52% jump to a record 12.3 million viewers from 8.1 million in 2013, when the cable network went it alone.
Insiders expect the NFL to exercise its option and keep the current gambit intact for another season, with CBS paying slightly more than its $275 million rights allotment for 2014.
The forecast for 2016 and beyond is less clear. At that point, the NFL may extend the broadcast schedule throughout the fall and CBS and the league's other TV partners will get to show just how much they love TNF.
Premier Price Increase: During the first of a three-season, $250-million deal, NBC Sports Group raised the Premier League's profile, airing all 380 matches across myriad platforms.
NBCSN set a cable-record with the U.K.'s top soccer circuit, averaging 420,000 viewers and has tacked on another 15% in audience thus far this campaign. 
Such amelioration will come with a price, though, as bidding for the next cycle – the 2016-17, 17-18 and 18-19 seasons – is expected this spring. Former rights-holders Fox and ESPN have expressed interest, but have some programming conflicts: the former will kick off with the Bundesliga next season, while College GameDay and  amateur football rule ESPN's Saturday mornings/early afternoons in the fall. A Friday package of matches and the deep pockets of beIN Sports add intrigue to the proceedings.
To riff off the Rolling Stones' "Shattered" don't you know the Premier League rights fees are going up, up, up, up, up.
The smarter way to stay on top of the multichannel video marketplace. Sign up below.
Thank you for signing up to Multichannel News. You will receive a verification email shortly.
There was a problem. Please refresh the page and try again.