Vidgo Announces Partnership and Investment with Kiswe Mobile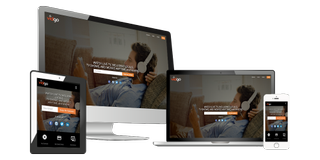 Vidgo, which offers a pre-paid virtual pay TV service targeting Latino customers, today announced a strategic partnership and investment with Kiswe Mobile, a company that makes applications for watching sporting events on smart phones.
Monetary figures were not disclosed.
"Vidgo's unique customer acquisition model gives them a large physical presence in mobile storefronts and with prepaid customers in nearly every community in the United States," said Mike Schabel, Kiswe Mobile's CEO, in a statement. "Their go to market strategy and content rights fit nicely with our vision to provide consumers with an engaging and social mobile video experience centered around live sports."
After numerous fits and starts, Atlanta-based Vidgo launched two bundles of Spanish-language channels late last year, base priced at $15 a month. Its two programming bundles focus heavily on Latino soccer fans.
Murray Hill, N.J.-based Kiswe Mobile was founded in 2013 by former Bell Labs engineer Jeong Kim. It specializes in user-controlled video experiences surrounding sports, such as allowing the user to control the camera angle.
Vidgo, which still insists its on the cusp of an English-language service launch, said it will work with Kiswe to create a "differentiated platform for users by enabling social features for live video that will increase interaction amongst friends and family: a virtual living room.
"We share Kiswe's vision to bring friends and fans together to watch live sports and
television and believe strongly it will revolutionize the way people watch video" said
Shane Cannon, Vidgo CEO. "Bringing people together to watch video."
The smarter way to stay on top of the multichannel video marketplace. Sign up below.
Thank you for signing up to Multichannel News. You will receive a verification email shortly.
There was a problem. Please refresh the page and try again.