Tribune Stations Go Dark to Charter Customers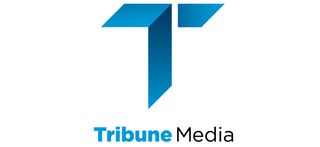 Despite an extension that pushed the expiration of their retransmission consent deal to Jan. 2 at 5 p.m., Charter Communications and Tribune Media failed to reach a retransmission consent deal Wednesday.
About 33 Tribune stations in 24 Charter markets, including New York (WPIX) and Los Angeles (KTLA), went dark at 5 p.m. Wednesday. Tribune's original retrans deal was set to expire at 12:01 a.m. Jan. 1, but the parties agreed to extend that deal to Jan. 2 at 5 p.m. while they continued to negotiate. The extra time, however, did not prove fruitful.
In a statement, Charter said it was "unfortunate" that it could not reach an agreement with Tribune, adding that the broadcaster is demanding an increase of more than double the rate it is currently paying for the same programming.
"That is more than we pay any other broadcaster," Charter said in a statement. "They're not being reasonable."
According to Tribune, the blackout will affect about 6 million Charter customers across the country, and comes around the time of some major sporting events -- the NFL playoffs begin Saturday, Jan. 5 with the Wildcard Weekend, pitting the Indianapolis Colts against the Houston Texans at 4:35 p.m. on ESPN/ABC and the Seattle Seahawks vs. the Dallas Cowboys at 8:15 p.m. on Fox. The WGNA America cable channel also is off.
Charter has suggested customers can watch the NFL games for free on the NFL and Yahoo Sports mobile apps. Broadcast streaming app Locast also is available on Roku and online in Dallas, Denver, Houston and New York. Charter added that customers can find additional information at GetTheFactsaboutTribune.com and TribuneFairDeal.com.
"We're extremely disappointed that we do not have an agreement on the renewal of our contract with Spectrum," said Tribune Media's senior vice president for corporate relations Gary Weitman in a statement. "The NFL playoffs are in jeopardy—beginning this weekend with critical games in some key markets like Indianapolis and Seattle. We don't want Spectrum subscribers to miss these games."
"We've offered Spectrum fair market rates for our top-rated local news, live sports and high-quality entertainment programming, and similarly fair rates for our cable network, WGN America," Weitman continued. "Spectrum has refused our offer and failed to negotiate in a meaningful fashion."
The smarter way to stay on top of the multichannel video marketplace. Sign up below.