Tech Groups Praise White House Progress on Digital Trade with Japan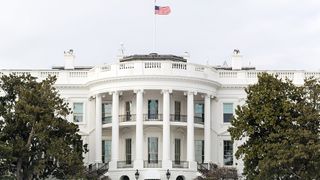 Tech and computer groups are praising what the White House was billing as progress on digital trade issues in U.S./Japan trade talks. 
The White House announced Wednesday (Sept. 25) that the President and Japanese Prime Minister Shinzo Abe had reached agreements to "rebalance" their trade relationship, including "robust commitments on digital trade, which will greatly expand commerce across our modern industries."  
The agreed-upon provisions include: 
1. "Prohibitions on imposing customs duties on digital products transmitted electronically such as videos, music, e-books, software, and games. 
2. "Ensuring non-discriminatory treatment of digital products, including coverage of tax measures. 
3. "Ensuring barrier-free cross-border data transfers in all sectors.
4. "Prohibiting data localization requirements, including for financial service suppliers. 
5. "Prohibiting arbitrary access to computer source code and algorithms. 
6. "Ensuring firms' flexibility to use innovative encryption technology in their products." 
That was enough to draw hopeful comments from tech groups looking for good news out of an otherwise tariff-focused Administration. 
"This is a good first step," said CCIA president/CEO Ed Black. "In the future, a comprehensive U.S.-Japan trade agreement would help to partially fill the void left by the U.S. withdrawal from the Trans-Pacific Partnership. We would encourage countries to continue dialogue as the two parties work towards a comprehensive trade agreement with strongly enforceable digital protections." 
"Japan and the United States are strong allies and recognized leaders in digital technology and innovation. We applaud both governments for reaching preliminary agreement on provisions that reflect state-of-the-art rules for facilitating digital trade in the 21st century," said Sam Rizzo, director of policy for global tech group ITI. "In addition to the benefits it provides for businesses and consumers in both markets, this first-stage agreement represents a positive step toward solidifying international norms that ensure that global markets remain fair, open, and competitive in the modern economy. We appreciate the work undertaken by the United States and Japan to this point and encourage both sides to continue progress toward an agreement that is comprehensive, subject to dispute settlement, and representative of the deep economic ties between both countries." 
The smarter way to stay on top of the multichannel video marketplace. Sign up below.
Thank you for signing up to Multichannel News. You will receive a verification email shortly.
There was a problem. Please refresh the page and try again.