Stingray Abandons Music Choice Takeover Bid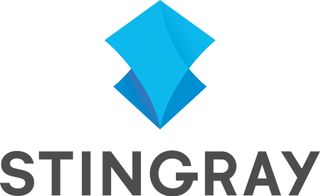 Montreal-based music service Stingray Group said it has abandoned its attempt to take over rival Music Choice, while at the same time announcing a carriage deal with cable operator Altice USA.
Stingray made its unsolicited $120 million offer for Music Choice in August.
"While we continue to see benefits in a combination of Music Choice with Stingray, we are extremely confident in our strategic direction and are excited by the significant opportunities before us," said Stingray co-founder and CEO Eric Boyko in a statement. "...We believe Stingray is well-positioned to continue as the supplier of choice in the United States for curated B2B and direct-to-consumer services."
Music Choice is jointly owned by Charter Communications, Comcast, Cox Communications, Sony Corporation of America, WarnerMedia, Arris, and Microsoft. The service offers audio and video music channels to pay TV and cable operators, counting Charter, Comcast, Cox and others among its customers.
This was Stingray's third attempt to buy its rival, having also shelved offers in 2013 and 2015.
With the Altice USA deal, Stingray Music and Stingray Music Videos will be included in the cable operator's Optimum and Suddenlink lineups. The deal also provides Altice USA with rights for other Stingray products like linear music video channels, subscription Video-On-Demand products, and TV apps.
"Stingray is committed to expanding in the U.S. and the announcement of this agreement with Altice USA is an important step towards reaching this objective," Boyko said in a statement.
In a press release Altice USA co-president and chief operating officer Hakim Boubazine said the deal is part of the company's efforts to offer the best overall service experience to its customers.
"The launch of Stingray provides our Optimum & Suddenlink customers with upgraded music programming, giving them access to a wide array of new content, enhanced features, and all the great music they love," Boubazine continued.
The smarter way to stay on top of the multichannel video marketplace. Sign up below.
Thank you for signing up to Multichannel News. You will receive a verification email shortly.
There was a problem. Please refresh the page and try again.