Senate Commerce OKs Robocall Bill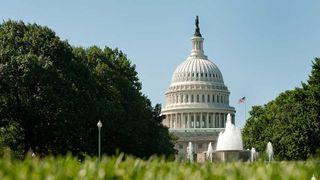 The Senate Commerce Committee has approved, S. 2204, the Data Analytics Robocall Technology Act (DART Act).
That came at a markup in the committee Wednesday (Dec. 11). 
The bill would give the FCC 180 days to initiate a rulemaking to consider maintaining a list of numbers that are not eligible to be blocked (as part of default robocall blocking). 
Those numbers could include, said the bill, public safety answering point outgoing calls, emergency calls generated by a government entity, school-related notifications, and weather-closure related calls, other automated emergency calls. 
The FCC would also have to report back to Congress on the effectiveness of "various categories of call-blocking tools" and any legislative recommendations. 
The FCC under chairman Ajit Pai has clarified that carriers can block unwanted robocalls by default, urged them to do so by the end of the year, and will mandate it if carriers don't meet that deadline, says Pai.
The smarter way to stay on top of the multichannel video marketplace. Sign up below.
Thank you for signing up to Multichannel News. You will receive a verification email shortly.
There was a problem. Please refresh the page and try again.