Senate Bill Limits Visas for Chinese Engineers, Scientists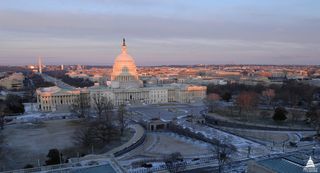 Some Republican senators on the Senate Judiciary Committee that held a hearing on Chinese telecom Tuesday (May 14), are sponsoring a bill that would bar Chinese military scientists and engineers from U.S. labs.
Sens. Chuck Grassley (R-Iowa), Tom Cotton (R-Ark.), Ted Cruz (R-Tex.), Marsha Blackburn (R-Tenn.), Josh Hawley (R-Mo.), joined by Sen. Marco Rubio (R-Fla.) have introduced the People's Liberation Army (PLA) Visa Security Act.
It would: 1) "require the U.S. government to develop a list of scientific and engineering institutions affiliated with the Chinese People's Liberation Army" and "prohibit individuals employed or sponsored by these Chinese military institutions from receiving student or research visas to the United States."
A House version of the bill has been introduced by Rep. Mike Gallagher (R-Wis.).
The visa issue also came up in the hearing on the cybersecurity threat of Chinese telecom in U.S. (and allies) 5G networks.
"For too long, China's communist government has been exploiting our student visa system to spy on our universities and steal our technology," said Hawley. "This bill will keep the Chinese military away from critical research on our college campuses and curb China's economic espionage activities in the United States."
Hawley introduced a separate but related bill Tuesday (May 14) targeting tech exports to China.
The smarter way to stay on top of the multichannel video marketplace. Sign up below.
Thank you for signing up to Multichannel News. You will receive a verification email shortly.
There was a problem. Please refresh the page and try again.