Sen. Hawley Unimpressed by Facebook Privacy Plans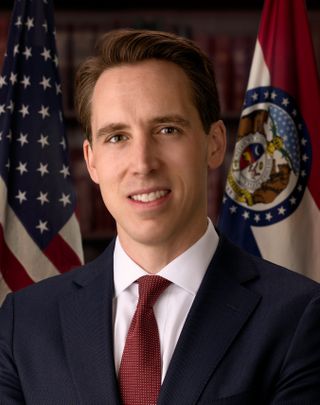 Sen. Josh Hawley (R-Mo.) was not assuaged by Facebook's lengthy explanation of the steps it takes and is taking to address privacy issues related to Facebook, WhatsApp and Instagram.

Facebook (actually VP, U.S. public policy and former Republican FCC Chair Kevin Martin), was responding to Hawley's May 13 letter to CEO Mark Zuckerberg questioning Facebook's new commitment to a "privacy first" future for its platforms.

Hawley said he thought Facebook's pledge masked a plan to "capture and subvert the privacy revolution that threatents your business model" by way of an "empty public relations victory."
Related: Hawley Stakes Out Big Tech

Martin answered a series of questions from the Senator, the bottom line of which were that the "new" Facebook privacy platform would be rooted in "creating spaces for private interactions, reducing permanence, encryption, safety, interoperability, and secure data storage."

Martin said that was a work in progress that would take "several years."

Hawley saw it quite differently Wednesday in publishing Martin's response, saying the company was standing firm on its "right to snoop."

Hawley, a freshman senator, has been arguably the harshest critic of Big Tech since joining Congress in Jaunary, though he is hardly alone in taking Facebook and Zuckerberg to the Capitol Hill woodshed.

"I am frankly shocked by Facebook's response. I thought they'd swear off the creepier possibilities I raised. But instead, they doubled down," said Hawley. "If you share a link in encrypted messenger with a friend who clicks it, Facebook reserves the right to use cookies to figure out what that link was and what you two might have been discussing in your encrypted chat. If you send a roommate your rent money in encrypted messenger, Facebook reserves the right to use the payment metadata to figure out you might live together. And they call this 'encrypted' private messaging."



The smarter way to stay on top of the multichannel video marketplace. Sign up below.
Thank you for signing up to Multichannel News. You will receive a verification email shortly.
There was a problem. Please refresh the page and try again.