Republican Rep. Ted Poe Pushes for Opt-in Privacy Regime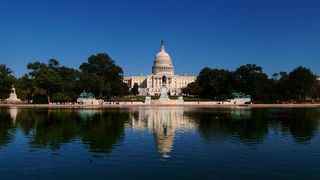 Texas Republican Rep. Ted Poe is circulating a resolution in support of internet privacy, including requiring opt-in sharing of user info.
HR 1039, the Support Privacy on the Internet Resolution, encourages edge providers and ISPs alike to include data protection in their privacy policies.
Related: GOP Sens. Press Google on G-Mail Data Sharing
A resolution has no force of law, but is meant to be a prod to action.
"In recent months, the American people have stood by as our privacy is whittled away in the digital frontier, said Poe. "With a single click, the terms and conditions that we speedily read over strip away the right to privacy; privacy that is often assumed to be protected. Americans must be given the ability to 'opt-in' rather than 'opt-out' of data sharing practices by private companies. Internet companies and data service providers should adjust their policies to reflect this renewed sense of urgency for privacy and data protections."
The resolution comes as Congress is taking a hard look at edge provider privacy in particular, driven in part by Facebook's sharing of user data with Cambridge Analytica.

The smarter way to stay on top of the multichannel video marketplace. Sign up below.
Thank you for signing up to Multichannel News. You will receive a verification email shortly.
There was a problem. Please refresh the page and try again.