MGM Shutters Niche 'Stargate' SVOD Portal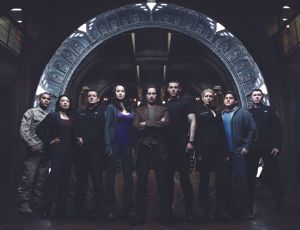 Stargate Command, an SVOD platform specifically devoted to the 1994 hit sci-fi film Stargate, along with the movie's myriad TV spin-off series, is being shuttered, effective December 31.
According to operator MGM, the platform's content will be shifted to YouTube and be free to view.
"Shows like Dialing Home and Recon, which were previously only available to All-Access Pass holders, will be made available on YouTube without charge beginning in 2020," MGM said in a note to Stargate Command users today.
Related: More Subscription Streaming Sites Will Soon Go Down, Fox Exec Predicts
According to fan site GateWorld.net, the SVOD platform has around 75,000 subscribers.
Niche-oriented SVOD sites have been somewhat endangered of late, with WarnerMedia notoriously shutting down well-regarded movie platform FilmStruck late last year.
"Only a handful of platforms can support themselves in the niche OTT world," noted Fox executive Sherry Brennan, speaking on a Streaming Media West panel shortly after FilmStruck's closure.
The smarter way to stay on top of the multichannel video marketplace. Sign up below.
Thank you for signing up to Multichannel News. You will receive a verification email shortly.
There was a problem. Please refresh the page and try again.