House To Dial In on Robocalls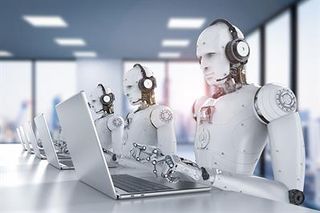 The House Energy & Commerce Committee Communications Subcommittee will hold a hearing April 30 on legislation to "Stop the Onslaught of Annoying Robocalls."
Related: Senate Commerce Passes Robocall Bill
Along with closing the digital divide, attacking the "scourge" of unwanted robocalls arguably tops the list of issues of concern to FCC Chairman Ajit Pai.
It is high on the list of legislators who hear from their constituents about the issue.
Related: FCC Classified Text Messaging as Information Service
"The robocall epidemic is only getting worse. Americans are understandably demanding action to stop these annoying, and often fraudulent, calls," said House Energy & Commerce Committee chairman Frank Pallone (D-N.J.) and Rep. Mike Doyle (D-Pa.), chairman of the Communications Subcommittee. "It's time for Congress to act, and next week we will discuss legislation that will protect consumers, stop the abusive practices of robocallers and better restrict unauthorized calls."
Comcast and T-Mobile last week announced a partnership to combat robocalls.
The smarter way to stay on top of the multichannel video marketplace. Sign up below.
Thank you for signing up to Multichannel News. You will receive a verification email shortly.
There was a problem. Please refresh the page and try again.