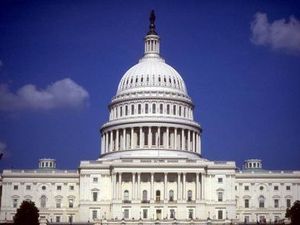 The House has passed the H.R. 6032, the SMART (State of Modern Application, Research, and Trends) IoT Act. The House passed by a voice vote, meaning there was not head count.
Related: House Digital Subcommittee Approves IoT Bill
The bill, from Consumer Digital Commerce Subcommittee Chairman Bob Latta and Rep. Peter Welch (D-Vt.), requires the Secretary of Commerce to create a study on "the state of the internet-connected devices industry."
Latta said at the bill's subcommittee markup that because IoT is pretty much ubiquitous, it is tough to know who is doing what, both in government and the private sector. The bill aims to change what he called a lack of collaboration and dialog, which creates unnecessary barriers.
The bill stems from a bipartisan IoT working group helmed by Latta and Welch. It must still pass the Senate.

The smarter way to stay on top of the multichannel video marketplace. Sign up below.
Thank you for signing up to Multichannel News. You will receive a verification email shortly.
There was a problem. Please refresh the page and try again.