Hispanics Go Over-the-Top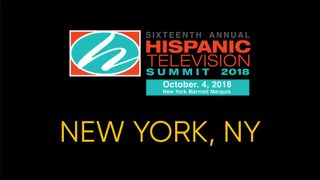 With operators worrying about cord-cutters and digital media companies seeing an opportunity to capitalize on the popularity of streaming video, over-the-top video distribution has become a major battleground for Hispanic audiences. All of the traditional operators have responded by expanding their streaming TV everywhere offerings, while satellite companies Dish Network and DirecTV have gone even further by expanding the Hispanic content on their virtual MVPDs, Sling TV and DirecTV Now.
Meanwhile, over-the-top players continue to expand their own offerings with a number of companies pitching OTT packages of channels that target the Hispanic market or Spanish-language streaming options.
Still, a great deal of work remains to be done. Spanish-language offerings on many TV everywhere services lag behind those available on traditional pay TV packages and a number of the most popular OTT services offer relatively limited Spanish-language content.
Here's a sampling of some of those emerging OTT players and their multichannel streaming options:
DirecTV Now
Owner: AT&T
Headquarters: El Segundo, Calif.
Contact: Shannon Woodward, lead marketing manager, AT&T Mobility and Entertainment, shannon. woodward@att.com
Subscribers: 1.8 million (Q2 2018)
Offering: DirecTV Now offers a bilingual package called Todo y Mas for $45 per month that includes more than 50 Spanish-language and 40-plus English-language channels. DirecTV Now Español, which includes more than 50 Spanish-language channels, can be added to any existing English-language package for $10 per month, and DirecTV Now Deportes, which includes five Spanish-language sports channels, can be added to an existing English-language package for $5 per month.
FilmOn TV
Owner: FOTV Media Networks
Headquarters: Beverly Hills, Calif.; London
Launch date: 2007
Contact: Alki David, CEO and chief content officer
Offering: The FilmOn platform offers more than 600 free English- and Spanish-language channels from programmers around the world and more than 45,000 items of on-demand content. Lower-resolution versions of channels are available for free, higher-resolution versions without ads cost $14.95 a month. FilmOn's Latino TV package offers six Spanish-language channels, one Portuguese-language channel of Brazilian novelas and eight Spanish-language radio stations.
fuboTV
Owner: fuboTV Inc. (privately held)
Headquarters: New York
Launch date: 2015
Contact: Ben Grad, head of content strategy and acquisition, (844) 441-3826
Subscribers: More than 100,000 (fall 2017)
Offering: Having launched as a streaming soccer offering in 2015, fuboTV has since evolved into a virtual MVPD and a sports-first cable replacement for the entire family. Its base fubo package includes more than 75 channels, with up to 40 that carry sports programming, for $44.99 a month, as well as more than 30 networks from TV everywhere sites and apps and more than 10,000 on-demand TV series and movies. The $44.99 package includes nine Spanish-language channels (beIN Sports Español, Fox Deportes, Galavisión, Universo, Telemundo in select markets, TeleXitos, UniMás, Univision and Univision Deportes Network). Other Spanish-language channels available as add-ons include Cine Sony Television, CNN en Español, El Gourmet, Fox Life, Gol TV Spanish, Más Chic, Nat Geo Mundo and TyC Sports.
Alternatively, fuboTV offers a $17.99-per-month "Fubo Latino" tier including 15 Spanish-language channels (Baby TV Español, beIN Sports Español, Cine Sony Television, CNN en Español, El Gourmet, Fox Deportes, Fox Life, Galavision, Gol TV Spanish, Más Chic, Nat Geo Mundo, TyC Sports, UniMás, Univision, Univision Deportes Network), with the ability to add nine more Spanish-language channels (Antena 3, Bandamax, De Pelicula, De Pelicula Clasico, FOROtv, NTN24, Ritmoson, Telehit and Univision Tlnovelas) for an additional $4.99 a month.
Hulu With Live TV
Owners: The Walt Disney Co., Comcast, and AT&T
Headquarters: Santa Monica, Calif.
Launch date: 2007
Contact: Randy Freer, CEO, (310) 571-4700
Subscribers: More than 20 million (May 2018)
Offering: Hulu with Live TV features live and on-demand programming from more than 50 popular sports, news, entertainment and kids' channels, as well as Hulu's entire premium streaming library with limited commercials for $39.99 per month. This includes 50 hours of Cloud DVR recording storage and options to upgrade to an enhanced Cloud DVR or premium channels like HBO. The $39.99 service includes all of Hulu's Spanish-language offerings on demand, as well as live streams of Telemundo in many markets.
Moovimex
Owner: Pongalo Inc.
Headquarters: Los Angeles
Launch date: 2018
Contact: Rich Hull, CEO, (310) 245-9475, info@pongalo.com
Subscribers: 250,000-plus
Offering: An ad-supported, on-demand offering of hundreds of Mexican narco, action, drama and comedy movies. Primarily programmed for a male audience, the service is available across platforms such as Roku, Xumo, Daily Motion, Vewd, YouTube, TubiTV and others.
PlayStation Vue
Owner: Sony
Headquarters: San Mateo, Calif.
Launch date: 2015
Contact: N/A
Subscribers: N/A
Offering: Channel counts vary by metropolitan area and the availability of local broadcast services; tiers start with Access (48 live and on demand services for $44.99 a month in Portland, Ore., for example) and run up to Ultra (85 plus networks, including HBO and Showtime for $79.99 a month); subscribers can add the Espanol Pack (eight Spanish-language channels) for $3.99 or $4.99 a month, depending on their base tiers.
Pluto TV
Owner: Pluto TV
Headquarters: Los Angeles
Launch date: 2014
Contact: Amy Kuessner, senior VP content partnerships, (310) 746-0500, amy@pluto.tv
Subscribers: N/A
Offering: The free streaming television service offers more than 100 live and linear programming services and thousands of on-demand movies from more than 120 content partners; Spanish-language content includes two music stations.
Pongalo
Owner: Pongalo
Headquarters: Los Angeles
Launch date: 2017
Contact: Rich Hull, CEO, (310) 245-9475, info@pongalo.com
Subscribers: N/A
Offering: A subscription OTT service geared toward Hispanic women and offering more than 13,000 hours of premium film and TV content, anchored by classic telenovelas from Mexico, Venezuela and Colombia for $5.99 a month. Pongalo also offers hundreds of major Hollywood titles including xXx, Black Hawk Down, Daddy Day Care and Maid in Manhattan, all in Spanish.
Sling TV
Owner: Dish Network
Headquarters: Englewood, Colo.
Launch date: May 1, 2015
Contact: Warren Schlichting, group president, Sling TV
Subscribers: 2.34 million
Offering: Sling TV supplies a variety of packages for English-dominant, bilingual and Spanish-dominant U.S. households. More than 15 Spanish-language channels are included in the "Best of Spanish TV" package for $10 per month when purchased on a standalone basis, or $30 with "Sling Orange" or "Sling Blue" packages. A number of other Spanish-language services are available for an additional $5 a month as part of regional packages of channels; these include México Extra (11 additional channels), Caribe Extra (nine channels), Sudamérica Extra (13 channels) and España Extra (four channels).
VEMOX
Owner: Olympusat
Headquarters: West Palm Beach, Fla.
Launch date: August 2016
Contact: Tom Mohler, tom@olympusat.com; Charles Mohler, chuck@olympusat.com; Chris Williams, chris@olympusat.com; Colleen Glynn, colleen@olympusat.com; Aurora Bacquerie, aurora@olympusat.com; Jesus Pinango, jesus@olympusat.com; Yeshuah Castillo, joshua@olympusat.com; Carlos Lopez, clopez@olympusat.com; Ignacio Sanz de Acevedo, ignacio@olympusat.com; Phone: (561) 684-5657
Subscribers: N/A
Offering: Olympusat sells the VEMOX white-label package of channels to operators and companies, including 60 live channels and thousands of on-demand movies and series in Spanish; operators brand the service and set pricing. VEMOX is currently available through Consolidated Communications on Samsung Smart TV and LG Smart TV sets, iOS and Android mobile devices and Amazon Fire TV and Fire TV Stick platforms.
WhereverTV
Owner: WhereverTV
Headquarters: Fort Myers, Fla.
Launch date: 2006
Contact: Michael Dutcher, VP of content acquisition, (323) 333-0379
Subscribers: N/A
Offering: Has a wide array of packages for consumers seeking an economical alternative to cable; various packages include hundreds of live TV channels; its Spanish TV packages have 24 channels, most of which are in Spanish, for $17.99 per month.
YipTV
Owner: YipTV Inc.
Headquarters: West Palm Beach, Fla.
Launch date: 2015
Contact: Michael Tribolet, chairman, co-founder and CEO, (561) 914-8655
Subscribers: N/A
Offering: More than 100 live international channels, many in Spanish, that can be accessed on up to five devices for $14.99 a month.
YouTube TV
Owner: YouTube
Headquarters: San Bruno, Calif.
Launch date: 2017
Contact: N/A
Subscribers: N/A
Offering: YouTube TV provides 70 plus networks for $40 a month in most metropolitan areas; includes most live local broadcast stations in markets where YouTube TV is available and a cloud DVR, which allows users to access DVR content inside the U.S. Content can be watched on any screen — mobile, tablet or computer — and streamed to a TV via Google Chromecast, Android TV, Roku, a TV with the built-in Chromecast interface, Apple TV, Xbox One and select smart TVs from LG, Samsung and Vizio. Spanish-language channels include NBCU's Telemundo and Universo.
N/A=Not Available. Source: Information about these services was collected in September of 2018 by George Winslow. This list excludes the Spanish-language streaming content offerings of single SVOD providers like Netflix, Hispanic TV networks like Univision or TV everywhere offerings from major MVPDs. As such, the list is not intended to offer a complete directory of the OTT content available to U.S. Hispanics.
Thank you for signing up to Multichannel News. You will receive a verification email shortly.
There was a problem. Please refresh the page and try again.