GTCR Closes Northland Deal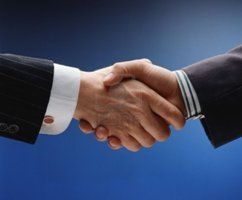 Private equity firm GTCR said Tuesday (Oct. 2) that it has completed its purchase of Seattle-based cable operator Northland Communications, through its portfolio company Mega Broadband Investments.
The deal was first announced in August.
Founded in 1981, Northland provides high-speed data, television, and voice services to residential and business subscribers in rural markets in the Southeast, Texas, and the Northwest.
GTCR and MBI first established their partnership in 2017 to purchase rural broadband providers. MBI chief executive Phil Spencer was previously CEO of Rural Broadband Investments, a GTCR-backed rural service provider that acquired several small operators across the country and was sold to Cable One last year.
Kirkland & Ellis LLP provided legal counsel and PricewaterhouseCoopers served as accounting advisor to GTCR. Perkins Coie LLP provided legal counsel and Lazard Middle Market LLC served as exclusive M&A advisor to Northland.
Thank you for signing up to Multichannel News. You will receive a verification email shortly.
There was a problem. Please refresh the page and try again.