Groups Want to Free Up C-Band From FCC Auction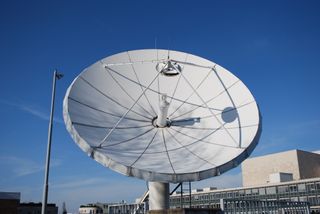 Some scholars and and economists associated with limited-government/tech freedom groups are pushing the FCC to limit its participation in the effort to re-purpose some C-band (3.7-4.2 GHZ midband) spectrum for 5G, at least when it comes to a government auction that could take years.

That came in a letter to the commission from folks with the American Consumer Institute, American Enterprise Institute (AEI does not take policy positions, so the trio of AEI folks signing on to the letter were speaking for themselves), the Competitive Enterprise Institute, the Lincoln Network, R Street Institute, and Tech Freedom.

The FCC has been freeing up high-band spectrum through two recent auctions, but the midband spectrum is the sweet spot for 5G given its propagation characteristics, so it is under pressure, including internally from some of its own commissioners, to free up more of that.
Related: Taxpayer Groups Allied Against C-Band Alliance Plan
The FCC is currently deciding how to best reallocate at least 200 MHz of the 500 MHz C-band spectrum currently used for satellite delivery of programming from distributors to cable operators and broadcast stations, as well as from the field back to the studio. On the table are another FCC spectrum auction and a secondary market approach overseen by the FCC.

The C-Band Alliance, comprising the international satellite companies that make that delivery happen, have proposed to make the spectrum available through a secondary market auction, rather than an FCC auction, arguing that is the fastest and best way to get the spectrum into the hands of wireless carriers and promising spectrum can be freed and incumbent satellite users protected.

The letter's signatories agree. "Under regular circumstances, it can take a decade or more to bring spectrum to market. Waiting that long, the US will likely miss the 5G opportunity. Instead, the FCC should support the CBA proposal as it is a more efficient – and timely – approach to put the spectrum to work for 5G," they told the FCC commissioners in a letter.

The alliance says its approach could get spectrum into the 5G pipeline within 18 months of the FCC's final approval.

The FCC has made freeing up as much spectrum as possible for 5G a priority, as it appears to be for President Trump as well, who is looking to beat China in the race for next-gen wireless broadband. It is an issue on which he is in rare agreement with congressional Democrats.

Cable operators and broadcasters appear OK with freeing up some of the spectrum so long as they are sufficiently protected from interference and compensated for the repack, at the least have their costs covered and perhaps even getting a cut of the take from those private market deals.

The smarter way to stay on top of the multichannel video marketplace. Sign up below.
Thank you for signing up to Multichannel News. You will receive a verification email shortly.
There was a problem. Please refresh the page and try again.