G7 Advises Arming Digital Economy Regulators with Tools, Talent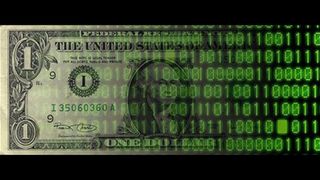 The G7 countries have agreed that competition regulators--like the Justice Department, Federal Trade Commission and FCC--need the right tools and insights if they are going to enforce competition policy in the digital age.

That is part of a draft Common Understanding of G7 Competition Authorities on Competition and the Digital Economy released Thursday (July 18) to inform discussions among G7 ministers and Central Bank governors in Chantilly, France, this week.

Antitrust Chief Makan Delrahim, who has been publicly pondering the antitrust issues surrounding the rise of Big Tech, participated in drafting the memorandum at a June 5 meeting with other G& representatives.

Related: Senate Dems Want Confirmation of Big Tech Investigations

According to Justice, the Common Understanding "says that "[f]or effective enforcement and policy engagement, it is important that competition authorities have the tools and means to deepen their knowledge of new business models and their impact on competition, for example, through market studies or sector inquiries and by adding in-house capabilities to keep current with issues raised by the digital economy."

FTC Chairman Joe Simons, for one, has been pitching Congress on giving the FCC more tools and talent to deal with he issues around Big Tech.

"Digital technologies improve our lives in a myriad of ways, but also present challenges for competition authorities," said Delrahim. "I welcome the opportunity to work closely with our G7 counterparts and other competition agencies to address the important issues arising from the digital economy."

The G7 comprises Canada, France, Germany, Italy, Japan, the UK and the U.S. They meet periodically and informaly to talk global economic policy.

The smarter way to stay on top of the multichannel video marketplace. Sign up below.
Thank you for signing up to Multichannel News. You will receive a verification email shortly.
There was a problem. Please refresh the page and try again.