FTC Extends COPPA Comment Deadline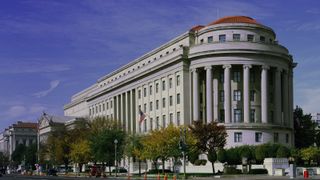 The Federal Trade Commission has extended the deadline for comments on its COPPA Rule and whether it needs to update the way it enforces the Children's Online Privacy Protection Act. 
COPPA requires operators of web sites targeted to kids or with actual knowledge that kids are using the site to obtain parental permission to collect, use or disclose personal information of anyone under 13. 
That comes after members of the public asked for more time, according to the FTC. 
Related: Senators Warn Against Weakening COPPA 
One of the things it is looking at is "whether rapid changes in technology, such as the expanded use of education technology, warrant modifications to the Rule at this time." 
The initial deadline for comments on the deep dive were to be due Oct. 23, but the FTC voted 5-0 to move it to Dec. 9. 
Look for the FTC to publish an announcement of the new date in the Federal Register, along with instructions on how to file comments in the extended period. 
The FTC held a daylong workshop on the COPPA Rule Oct. 7 where it got plenty of input.
The smarter way to stay on top of the multichannel video marketplace. Sign up below.
Thank you for signing up to Multichannel News. You will receive a verification email shortly.
There was a problem. Please refresh the page and try again.