FCC's Pai Names Acting Wireless Adviser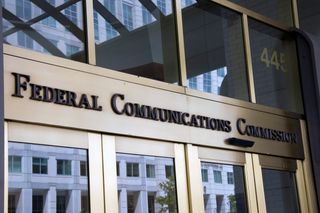 Aaron Goldberger has joined the office of FCC Chairman Ajit Pai as acting wireless adviser, succeeding Rachel Bender, who is moving to the International Bureau.
Pai said his experience will be invaluable as his commission takes an aggressive strategy for ensuring U.S. 5G leadership, including via a series of auctions for 5G wireless broadband spectrum. He gave Bender a shout out as essential to "laying the foundation for our wireless agenda and America's leadership in the deployment of 5G."
Goldberger has been associate Wireless Bureau chief and deputy director of the Rural Broadband Auction Task Force. The longtime FCC vet has also been legal adviser to former FCC Chairman Kevin Martin and deputy director of the Office of Legislative Affairs, legal adviser to former Republican Commissioner Deborah Taylor Tate, and counsel to former Republican FCC Chairman Kevin Martin.
The smarter way to stay on top of the multichannel video marketplace. Sign up below.
Thank you for signing up to Multichannel News. You will receive a verification email shortly.
There was a problem. Please refresh the page and try again.