FCC's Pai: Hurricane Michael Causes Substantial Outages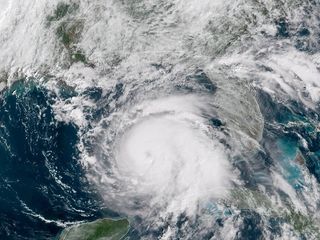 As of the FCC's most recent status report, there were a total of 185,841 cable/wireline customers without service in Florida as a result of Hurricane Michael. There were another 14,855 in Alabama and 63,473 in Georgia. There were four TV stations out of service, 30 FM radio stations silent and 4 AMs as of midday Thursday (Oct. 11).
The figures are according to the FCC's voluntary disaster reporting system. At the request of FEMA, the FCC extended the data collection to nine additional counties after that midday report.
"Data from the FCC's Disaster Information Reporting System shows that Hurricane Michael caused substantial communications outages along its destructive path," FCC chair Ajit Pai said of the storm. "[M]y office and staff from the Public Safety and Homeland Security Bureau [have] reached out to representatives of carriers and broadcasters to discuss the situation on the ground and how to restore service as quickly as possible. In particular, we were pleased that carriers had pre-positioned equipment and were in the process deploying cells on wheels (COWs) and cells on light trucks (COLTs) in order to get wireless service up and running in many locations...."
The smarter way to stay on top of the multichannel video marketplace. Sign up below.
Thank you for signing up to Multichannel News. You will receive a verification email shortly.
There was a problem. Please refresh the page and try again.