FCC Sets Comment Deadlines for Broadcasters' VHF Fee Challenge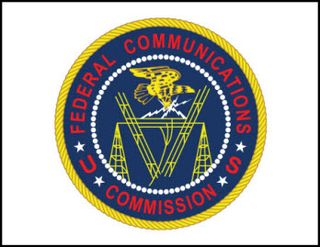 The FCC has set the deadlines for comment on whether it is overstating the reach of VHF TV broadcasters and should lower their regulatory fees accordingly. 
That is because its Further Notice of Proposed Rulemaking teeing up that issue has finally been published in the Federal Register. The FCC adopted the item Aug. 15. 
Related: Broadcasters Say Leave Satellite TV Fees Alone 
The FCC pays for its ongoing operations through fees to regulated entities. 
Comments are due Nov. 22 and reply comments Dec. 23. Those dates were dependent on when the item was published (Oct. 23) because the FCC had said back in August that the comment and reply dates would be 30 and 60 days after publication, respectively. 
That Dec. 23 date could wind up being pushed given its proximity to Christmas, one of the reasons the FCC often moves such dates if asked to. 
Broadcasters have argued that the FCC's methodology overstates the population VHF stations actually reach, a reach on which the fee is based, and wants the FCC to lower the fees. They cite terrain blockage, for example, which may limit the population reach but is not factored into the FCC's calculation.  
The FCC wants to know if that overstatement is the case and, if so, how it should reflect that in the fee calculation. 
The smarter way to stay on top of the multichannel video marketplace. Sign up below.
Thank you for signing up to Multichannel News. You will receive a verification email shortly.
There was a problem. Please refresh the page and try again.