Evine Shares Rise on Talk of Amazon Interest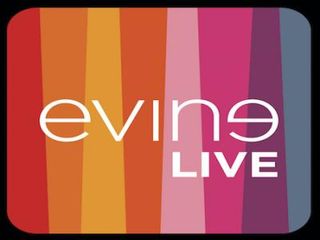 Evine Live shares soared more than 40% in early trading Tuesday after technology website TechCrunch said the home shopping pioneer has been in early talks with Amazon.
Evine shares were trading as high as $1.17 each on Tuesday – up 36 cents each or 44% -- after the TechCrunch report, which said Amazon is interested in TV home shopping and has held early talks with Evine. The article, citing sources familiar with the company, added that other unnamed companies also have expressed interest in Evine. Around midday, the stock had fallen back a bit, priced at $1.9 each, up 28 cents or 35%.
Evine is the third largest home shopping channel, behind leaders QVC and HSN, Inc., which are now part of Qurate Retail Group. While Evine is a distant third – fourth quarter revenue was $193 million, compared to $2.8 billion for QVC and $771 million for HSN – the company is profitable (it posted Q4 net income of $6.4 million, its first profit since 2007) and is available in about 87 million homes.
Evine and Amazon officials both declined to comment on speculation.
According to TechCrunch, Amazon has been interested in the TV retail space for a while, but just for what purpose is unclear. The online retailer has made purchases in unusual areas before – it bought high-end grocery chain Whole Foods in June 2017 for $14 billion – so an Evine purchase isn't totally out of character.
Amazon had been said to be on the hunt for smaller cable channels last year, but so far no deal has come to light.
Evine had been a takeover target before. In November, Segel Vision, owner of shopping app Starshop, offered to buy the company in a deal that would have valued it at $175 million, a 105% premium, but pulled that offer a month later after being rebuffed by Evine's board.
Evine weathered a proxy battle in 2014 that resulted in new management and a new board of directors. The company, formerly known as ValueVision, changed its name to Evine Live in November of that year and has undergone several management changes since.
The smarter way to stay on top of the multichannel video marketplace. Sign up below.