Comcast to Add Two New African-American Owned Channels in January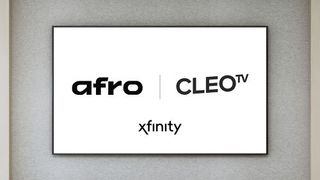 Comcast will add two new African-American owned networks to its Xfinity TV lineups in January to satisfy provisions set during its purchase of NBCUniversal.
The two services, dubbed Cleo TV and Afro, will bring to eight the number of minority-owned networks Comcast promised to launch as part of its memorandum of understanding revolving around its 2011 acquisition of NBCUniversal. The networks were chosen from a list of 50 proposed networks submitting requests for proposals (RFPs) for the two slots, according to Comcast senior executive vice president David Cohen.
"We had a lot of strong proposals," Cohen said, adding that Comcast created a diverse advisory committee made up of Comcast employees to determine what networks would receive the two slots. Cohen also is Comcast's chief diversity officer.
Cleo TV, which will be owned and operated by TV One parent Urban One, will target millennial and Gen X African American women. TV One general manager Michelle Rice --who will oversee day-to-day operations of Cleo -- said that the network will create original content for an undeserved segment of the audience.
"We're at a pivotal moment in history where women are making a huge impact in our society and culture, especially women of color," Rice said. "We view young women of this time as rule breakers and standard bearers, so Cleo will focus on lifestyle and entertainment programming targeting millennial and Gen X women."
Afro, owned by Orlando-based production company Afrotainment, offer movies, dramas, sitcoms, music, talk, and late night comedy shows primarily targeted to African-American audiences.
"We celebrate the richness and diversity of the Black culture with original and exclusive content with our tagline 'All Shades of Black,'" said Yves Bollanga, founder and CEO of Afrotainment.
The new channels stem from a condition Comcast agreed to in its 2011 acquisition of NBCUniversal, in which it agreed to launch eight minority-owned and operated channels. Hispanic-owned channels Primo and Kids Central launched in 2016, following the 2012-2013 launches of four networks including kids-targeted BabyFirst Americas; music-themed service Revolt TV, founded by hip hop artist Sean "Diddy" Combs; African-American targeted entertainment network Aspire TV, led by NBA hall of famer Magic Johnson; and millennials-aimed El Rey Network, backed by producer and director Robert Rodriguez.
RELATED: Comcast to Launch Two Kids-Targeted Hispanic Networks
Cohen said both networks will launch in January of 2019, but would not reveal specific subscriber numbers at launch. Sources close to the situation say the networks will launch with around eight to 10 million subscribers -- approximately the same amount as Comcast's six prior minority-owned network launches.
"They will be given significant carriage on our digital tier and comparable to what we've given the other six minority-owned MOU networks when we first launched them," Cohen said. "We and they think its sufficient carriage to give them a shot at getting additional carriage and becoming financially viable."
Cohen also said he believes the prior six networks have found success after initially launching on Comcast.
"They are all still on the air – some of them have been more successful than others – but they are all doing more than hanging in there," he said. "The vision of this from our perspective was to determine if we helped get some networks started."
The smarter way to stay on top of the multichannel video marketplace. Sign up below.
Thank you for signing up to Multichannel News. You will receive a verification email shortly.
There was a problem. Please refresh the page and try again.