CAGW: C-Band Auction is the Taxpayer-Friendly Way to Go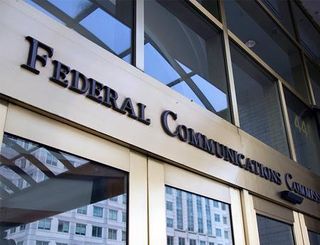 The Citizens Against Government Waste says that if the FCC forgoes an auction of C-Band spectrum in favor of private market deals, it could also be forgoing up to $60 billion for taxpayers.
CAGW is releasing an analysis Wednesday (April 17) that concludes the FCC should add the C-Band spectrum to the over 100 auctions it has conducted in the past 25 years and the $121.7 billion the FCC has already collected via those auctions.
CAGW is one of the groups pushing back hard on the alliance of international satellite operator users of the C-Band--the C-Band Alliance--which have proposed helping clear 200 MHz of the 500 MHz band then turning that over to wireless carriers for 5G through private deals. The alliance would cover the moving expenses of cable and broadcast incumbent users.
But CAGW, which joined with a coalition of other limited-government groups on a letter last week opposing the C-Band Alliance plan, says that is the wrong way to go.
"Keeping the taxpayers first in spectrum auctions means that the FCC should take control of and conduct the auction of the C-band," it says. "In addition, the proceeds from a private sale would be retained by the private entities selling the spectrum, rather than the funds reverting to the taxpayers. Any sale of federally-owned spectrum must be conducted by the FCC in order to generate the best outcome for taxpayers."
The 5G-centric FCC is definitely going to free up some portion of the C-band (3.7-4.2 GHz) for next-generation wireless (5G) part of a grand plan to free up as much low-, mid- and high-band spectrum as possible, but sought comment on just how to do that, either through a traditional FCC auction or via marketplace mechanisms like deals between carriers and satellite operators as the alliance is proposing, perhaps even cutting cable operators and broadcasters in for a piece of the proceeds as some cable operators have suggested.
The alliance, which comprises fixed satellite service providers Intelsat, SES, Eutelsat and Telesat--says it will strike secondary market deals for the spectrum within three years of an FCC decision.
"The overriding goal of good spectrum policy is to move spectrum to its highest and best use as quickly as possible at the lowest possible cost to society," said CBA's Peter Pitcsh. "The 'market-based approach' advocated by the C-Band Alliance is the best means of achieving that goal: the larger public interest benefits of quickly enabling 5G use of this 'goldilocks' midband spectrum dwarf any benefits of any revenues gained from a public auction at some point years in the future."
Weekly digest of streaming and OTT industry news
Thank you for signing up to Multichannel News. You will receive a verification email shortly.
There was a problem. Please refresh the page and try again.