Cable TV Pioneers Selects 2018 Class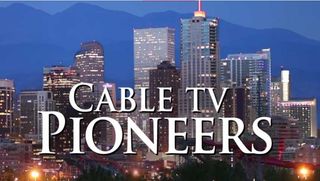 The Cable TV Pioneers said Tuesday its 2018 class, to be inducted on Oct. 22 in Atlanta, will have 25 members, with Discovery Inc. CEO David Zaslav and his one-time NBC colleague, WinView executive chairman Tom Rogers, among the best-known executives on the diverse list.
The organization recognizes the contributions made by individual men and women in the cable industry to their businesses and their communities over 20 years or more. The 52nd Annual Cable TV Pioneers Banquet will be at the Westin Peachtree Plaza Hotel the night before the SCTE-ISBE Cable-Tec Expo begins.
RELATED: Cable TV Pioneers: 50 Facts for 50 Years
The new class includes five women, including the CEO of cable-marketing association CTAM, Vicki Lins. It also includes the longtime Multichannel News senior content producer - technology Jeff Baumgartner, who began his industry career at the former cable operator Jones Intercable.
RELATED: Cable TV Pioneers Head West Into a New Era
Here is the 2018 class, in alphabetical order, with company affiliations provided by the Cable TV Pioneers:
Judi Allen, Nielsen; David Baldwin, HBO and Starz; Michael Bates, Comcast Corp.; Jeff Baumgartner, Multichannel News; Larry Beauchamp, Comcast; Jane Bulman, Comcast (ret.); Craig Cuttner, HBO; Chris Ewing, CommScope; Hank Fore, Comcast (ret.); Fred Kaiser, Alpha Technologies; Holly Leff-Pressman, Screen Engine SCI; Vicki Lins, CTAM; Guy McCormick, Cox Communications; Glyndell Moore, Storer and Summit Cable (ret.); Andy Parrott, Altice; Enrique Yamuni Robles, Megacable; Fred Rogers, Quality RF (ret.); Tom Rogers, WinView; Arthur Sando, Turner and CBS (ret.); Rob Shema, American Cable Association; Tony Speller, Comcast; Curtis Symonds, Symonds Synergy Group; Shawn Tylka, Cisco; Steve Williams, Williams Communications; David Zaslav, Discovery.
Details about the upcoming banquet can be found at CableTVPioneers.com.
Kent has been a journalist, writer and editor at Multichannel News since 1994 and with Broadcasting+Cable since 2010. He is a good point of contact for anything editorial at the publications and for Nexttv.com. Before joining Multichannel News he had been a newspaper reporter with publications including The Washington Times, The Poughkeepsie (N.Y.) Journal and North County News.
Thank you for signing up to Multichannel News. You will receive a verification email shortly.
There was a problem. Please refresh the page and try again.