Broadband Sub Adds Nearly Double in Q3 for Comcast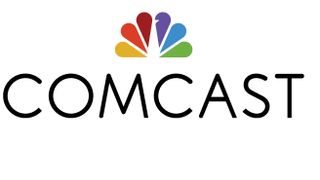 Comcast had its best Q3 broadband subscriber additions in more than a decade, and video customer declines improved during the period, as its focus on broadband-only customers has translated into strong gains in its cable segment.
Comcast added 334,000 residential broadband subscribers in Q3, nearly twice the 184,000 residential additions in the prior year. Including business services subscribers, total broadband subscribers increased by 363,000, compared to an increase of 214,000 in the prior year.
Comcast has been focusing on single-play broadband-only customers in recent months, part of the company's focus on connectivity. That showed in the quarterly results – single play customers rose by 284,000 in the period, compared to an increase of 125,000 in the prior year. In contrast, double-play customers fell by about 9,000 and triple and quad play customers were down by about 17,000 customers.
Related: NBCU Profits Slip 8.5% Despite TV Gains
Those gains in higher-margin broadband helped drive cable revenue in the period up 3.4% to $13.8 billion and cash flow up 7.6% to $5.6 billion.
In a conference call with analysts to discuss Q3 results, Comcast chairman and CEO Brian Roberts said broadband growth in the quarter was due to several factors, including its X1 platform, which has allowed customers to access bandwidth hungry SVOD services like Netflix and soon, Amazon Prime Video, more easily, and the company's commitment to technology innovation.
"I don't think we're anywhere near the completion of what the technology is capable of," Roberts said on the call. "We've used video in a way to support the broadband business, and that combination seems to be working working well."
Comcast Cable CEO Dave Watson added that Comcast has tried to stand out consistently as the premium broadband service provider, and the results are proving that point. About 70% of Comcast broadband customers have 100 Mbps service or above, churn has improved and average revenue per unit has risen about 4.5% in the current quarter.
"Where people are going, the expectations around broadband are going up, " Watson said. "Whether its streaming [or] applications, there is a real appetite for better broadband. The bar is being raised."
Thank you for signing up to Multichannel News. You will receive a verification email shortly.
There was a problem. Please refresh the page and try again.