Bipartisan Bill Attempts to Strengthen Tech Supply Chain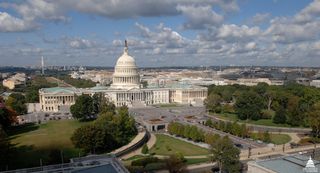 Sens. Mark Warner (D-Va.) and Mike Crapo (R-Idaho) are looking to take a holistic approach to plug up the security holes in the U.S. tech supply chain. 
They have introduced the Manufacturing, Investment, and Controls Review for Computer Hardware, Intellectual Property and Supply (MICROCHIPS) Act (S. 2316), which would "guard against attempts by the People's Republic of China and others to undermine U.S. national security by exploiting and penetrating U.S. supply chains."
Related: Trump, Tech Companies Agree Huawei Needs Restrictions
Specifically, the bill:
"Directs the Director of National Intelligence, DOD and other relevant agencies to develop a plan to increase supply chain intelligence within 180 days;
"Establishes a National Supply Chain Security Center within the Office of the Director of National Intelligence to collect supply chain threat information and disseminate it to agencies with the authority to intervene; and
"Makes funds available under the Defense Production Act for federal supply chain security enhancements."
In announcing the bill, the senators did not identify ZTE or Huawei by name, but both are Chinese telecom suppliers whose connections to the Chinese government have raised red flags with U.S. national security officials and led Congress to exclude them from government contracts.
Related: Sen. Warner Warns of Using Huawei as Trade Leverage
They did say that "Chinese companies export telecommunication technology equipment, software, hardware and services used in the United States, and hope to export fifth generation technology (5G) to the U.S. that could potentially harm and expose both consumer and U.S. military information."
The smarter way to stay on top of the multichannel video marketplace. Sign up below.
Thank you for signing up to Multichannel News. You will receive a verification email shortly.
There was a problem. Please refresh the page and try again.