Betting on Better Bundles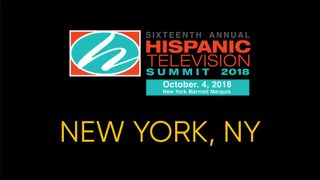 With respect to Pay TV offerings for Hispanics, 2018 has been a year in which the major operators have focused on tweaking existing channel counts, pitching low-priced bundles and expanding their streaming TV everywhere options. That stands in stark contrast to the first half of this decade, when operators were aggressively expanding their rosters of Hispanic channels and devoting significant resources to revamping their video packages.
Bigger changes can be found in the streaming space, where operators continue to ramp up the Spanish-language content on their TV everywhere apps and develop better streaming options for consumers by adding new over-the-top content to the set-top box.
As operators work to promote these offerings to the general market, they could play a more important role in Hispanic marketing in the future. More Spanish-language content in TV everywhere offerings could provide a competitive edge over some of the some of the virtual multichannel video programming distributors that offer relatively limited Hispanic content choices — and limit the inroads that OTT services might make against incumbent providers.
For the moment, though, the biggest marketing battles are all about the bundle. Charter Communications, for example, is promoting a TV and Internet bundle with 75 Spanish-language channels for $59.99, while Verizon Communications is pushing a $79.99 triple-play bundle with its TV Mundo package, phone and a Gigabit Internet connection (980 Megabits per second upstream and 880 Mbps downstream) with auto-pay for the first two years.
Here are the key Hispanic offerings from the seven largest traditional pay TV operators:
Comcast
Video subscribers: 22.1 million
High-speed internet subscribers: 26.5 million
Voice subscribers: 11.5 million
Contacts: Michael D'Emilio, executive director, Xfinity Services – Multicultural; Mildred Zdziebkowski, senior director, multicultural services; Justin Smith, senior vice president, content acquisition; Andrew Brayford, VP, content acquisition; Jose Velez Silva, VP, multicultural marketing communications; Jeannette Castañeda, director, multicultural communications; main phone: (215) 286-4933.
Hispanic video packages: Xfinity TV Latino (depending on the package, up to 60 Spanish-language channels, including the Xfinity Latino Entertainment channel; as many as 140 English-language networks; VOD; access to the X1 entertainment operating system and cloud DVR; TV packages regularly priced at $27.95 to $69.95, less with promotional offers). Channel lineups are customized for local demographics.
Hispanic VOD, high-speed internet (HSI) and bundles: Comcast offers thousands of free Latino Xfinity On Demand choices, as well as English/Spanish audio feeds of select films; thousands of choices online in Spanish, via its Xfinity Latino microsite and on internet protocol-connected devices via the Xfinity Stream app; a package of 220-plus out-of-home live streaming channels available anywhere at any time, featuring many Latino networks, including all Spanish-language sports networks (ESPN Deportes, Fox Deportes, Latin American Sports, Universo and Univision Deportes) and kids' networks (Vme Kids, Discovery en Español, Discovery Familia, BabyFirst TV Español, Primo and Kids Central). Various Xfinity Latino double- and triple-play packages are available; no contracts required; voice includes unlimited international long distance to Mexico; Spanish bill available across footprint.
Major Hispanic markets: Passes more than 7 million Hispanic homes in major markets such as Miami, Houston, Chicago, San Francisco; Boston, Denver, Atlanta, Philadelphia, Sacramento, Calif., and Albuquerque, N.M.
Recent and future plans: Comcast, which was the first major cable operator to make a major push to expand its Hispanic offerings, continues to focus on the segment, with upgrades to its overall platform that have been customized to appeal to Hispanics.
Many of these efforts have revolved around improving its X1 platform and streaming services. Since launching a Spanish-language interface on the X1 platform in 2015, Comcast has added a number of other major features, including secondary audio program (SAP) and Spanish-language content filters, as part of a larger effort to more deeply integrate Latino programming into the X1 experience. It also continues to add more OTT content, including the Netflix App and YouTube on X1 and it launched Stream TV, a web portal providing access to live, on demand and DVR programming at home or anywhere in the country. Overall, Comcast's web video/OTT/music offering on X1 includes more than 65 streaming services and digital networks (Netflix, YouTube, iHeart Radio, Sling International, NPR One, Pandora, Stingray Karaoke, FX+, AMC Premiere, Lifetime Movie Club, Gaia, ESPN3, Epix and more).
Another ongoing focus is on-demand content. Comcast currently has more than 100 diverse networks on the Xfinity platform and they offer more than more than 14,000 hours of diverse on-demand and online programs.
DirecTV
Video subscribers: 20.0 million
Contact: Karla Sustaita, director, AT&T Diversity Video Marketing
Hispanic video packages: Tiers include Más Latino (more than 125 channels, including over 60 in Spanish, for $55 a month for 12 months with 24-month agreement); Optimo Más (over 205 channels, including more than 80 in Spanish, for $35 a month for 12 months with a 24-month agreement); Más Ultra (over 240 channels, including over 85 in Spanish, priced at $45 a month for 12 months with 24-month agreement); Lo Máximo (more than 350 channels, including over 110 in Spanish, priced at $110 a month for 12 months with a 24-month agreement).
Hispanic VOD, HSI and bundles: Spanish-language on-demand content includes Cine Sony, El Rey, ESPN Deportes, Fox Deportes, Galavisión, MegaTV, MTV TR3S, Telemundo, UniMás, Universo, Univision and Univision Deportes; the DirecTV App gives customers access to live and recorded shows anywhere from their mobile devices.
Major Hispanic markets: National footprint with local broadcasters, including Spanish stations where available.
Recent and future plans: Aside from noting that it continues to re-evaluate its channel lineup and content, DirecTV declined to provide more specific examples of its future plans.
Charter Communications
Basic video residential subscribers: 16.2 million
High-speed internet residential subscribers: 23.1 million
Voice residential subscribers: 10.3 million
Contact: Marisol Martinez, VP of multicultural marketing
Hispanic video packages: Mi Plan Latino (package of TV and Internet provides customers with more than 130 channels in English and Spanish, more than 75 of which are in Spanish; thousands of free on-demand choices; and free access to the Spectrum TV App for $59.95* for the first 12 months); Latino View tier (more than 75 Spanish-language channels on top of any Select, Silver or Gold package; the expanded Latino View package includes more than 30 HD Spanish-language channels, priced at $7.99*); Spectrum TV Choice (internet customers can choose 10 channels from a list of up to 75 top networks, 12 of which are in Spanish, and receive local channels; thousands of free on-demand choices, as well as free access to the Spectrum TV App to stream their shows live at home or on the go, priced at $12.99* for first two years).
Hispanic VOD, HSI and bundles: Offers Spectrum Mi Plan Latino Double Play with Internet and and TV, a package of more than 130 channels (over 75 in Spanish) to new customers including thousands of free on-demand choices and unlimited internet service with no data caps, a free modem and internet speeds starting at 100 Mbps. Customers have free access to the Spectrum TV App, which allows them to watch live TV channels and on-demand TV shows and movies at home and select content outside the home on mobile and connected devices. Subscribers can also add Spectrum Voice for unlimited local and long-distance calling within the U.S. and to Puerto Rico, Mexico and other countries.
Major Hispanic markets: Passes 9.2 million Hispanic homes in major markets such as Los Angeles; New York; Dallas; San Antonio and Austin, Texas; many Texas border markets, such as Harlingen, El Paso and Corpus Christi; as well as Tampa and Orlando, Fla., and Reno, Nevada, and areas with expanding Hispanic populations such as Raleigh and Charlotte, N.C.
Recent and future plans: Charter continues to focus on adding more Hispanic and other ethnic programming to its multicultural lineup and on developing simple, value-driven offers targeted to the acculturation level of various Hispanic segments.
The MSO also recently launched Spectrum Mobile, which lets customers choose either an unlimited data plan or a pay-by-the-Gig option when added to Spectrum Internet. Both plans include unlimited talk and text on a large, reliable LTE network and a nationwide network of Wi-Fi hotspots, with savings that can be up to 40% of the cost of other providers.
Dish Network
Basic subscribers: 10.7 million
Contacts: Alfredo Rodriguez, VP of DishLatino, alfredo.rodriguez@dish.com, (303) 723-1546; Alex Coward, director of Latino programming, alexander. coward@dish.com, (303) 723-1257
Hispanic video packages: DishLatino Clásico (more than 180 channels for $39.99 a month, currently offered at $29.99 per month for two years); DishLatino Plus (more than 190 Spanish and English channels for $44.99 per month for two years with DishLatino's current Price Lock promotion); DishLatino Dos (more than 225 English and Spanish channels for $59.99 per month for two years with Price Lock); DishLatino Max (more than 270 English and Spanish channels for $74.99 per month with Price Lock). The operator also offers "Precio Fijo" (two-year price guarantee), which includes more than 180 channels for $27.99 per month, as well as packages that require no annual contract and no credit check.
Hispanic VOD, HSI and bundles: Spanish-language movies and television shows are available on-demand to subscribers with set-top boxes capable of VOD content; authenticated online and app offerings include Spanish-language content; the Hopper with Sling allows users to access live streams of all channels and DVR recorded content on IP-connected devices.
Major Hispanic markets: National footprint with local broadcast stations available in most markets.
Recent and future plans: Dish did not make major changes to its offering this year, as it focused on marketing its existing large, lower-cost packages.
Verizon Fios TV
Basic video subscribers: 4.6 million
Total broadband connections: 7 million (6 million Fios)
Retail residence voice connections: 12.3 million (3.9 million Fios digital voice residence connections)
Retail wireless connections: 116.5 million
Contacts: N/A
Hispanic video packages: Lowest-priced option is TV Mundo (215 plus channels in English and Spanish, including 50 in HD, for $49.99 a month for the first year).
Hispanic VOD, HSI and bundles: Offers a variety of Spanish-language VOD movies and television programming; has Spanish-language websites and online customer assistance; offers a Fios Gigabit Connection bundle with Fios TV Mundo, Internet with Fios Gigabit Connection speeds of up to 940 Mbps upstream/880 Mbps downstream and phone for $79.99 a month for the first two years with auto pre-pay.
Major Hispanic markets: New York, New Jersey and other markets.
Recent and future plans: Verizon has added about five channels to its TV Mundo package since last fall but, like other operators, much of its focus has been on bundles, as well as on making more content available on its Fios Mobile app and other digital platforms. Netflix subscribers can access that content, which includes some additional Spanish-language content, on the Fios multiroom DVR.
Cox Communications
Total residential and business customers: About 6 million
Basic video subscribers: 3.8 million (private company, S&P Global Intelligence estimate)
Contacts: Luis Caballero, executive director of Hispanic strategy and marketing, Luis.Caballero2@cox.com
Hispanic video packages: A simplified video product offering that allows customers to add Latino Pack for $10 to any package; most competitive package is Contour TV, 100 Mbps internet and phone for $89.99 a month for 12 months with a two-year service agreement, or $79.99 in Fios markets. Local systems customize channels.
Hispanic VOD, HSI and bundles: Offers a variety of English- and Spanish-language movies, music and other TV programming on-demand, as well as new subscription VOD content on such recently launched services as Stingray Karaoke and Kidstream. Cox Voice offers unlimited long-distance calling to home phones in Mexico for subscribers of its Premier package and a new Cox Voice product that provides HD voice, robocall blocking and the new simultaneous ring feature, which allows customers to select up to 10 phone numbers that will ring at the same time when an incoming call is received. The Cox Voice Everywhere App allows Cox Premier Voice customers to access their home phone on the go; they can make and receive phone calls, access their contacts and listen to and read voicemails. Continues to increase Internet speeds, with Gigabit services now available to 85% of homes passed nationwide; has doubled speeds for Starter, Essential and Preferred customers. Cox also offers Panoramic WiFi, a next-generation home WiFi system designed to blanket the home for $9.99 a month, with added features for home security and home automation (lighting, thermostat, remote door locks, cameras, etc.).
Major Hispanic markets: The operator markets Hispanic offerings across its entire footprint but has the largest concentration of Hispanics in Arizona, Southern California and Las Vegas.
Recent and future moves: The operator continues to strengthen its offerings with more HD content, VOD offerings and TV everywhere content. A major focus is on bicultural audiences with offerings featuring a diverse mix of both English and Spanish language channels and what it calls "passion-driven" programming for telenovelas, sports and movies.
While it has not launched any new Hispanic-targeted channels this year, Cox continues to monitor its video offerings to ensure it includes the most desired and relevant content for Hispanics. In terms of potential new channels, the company is looking for networks that resonate and help customers feel connected to their culture, world events, favorite shows and music, regardless of the language.
Cox has also made a number of general-market upgrades that are popular with Hispanics, including unlimited calls to Mexico and 30 other countries and the recent launch of Cox Voice and the Cox Voice Everywhere app, offering improved phone features. It offers a $9.95-per-month Connect2Compete broadband plan for families who qualify for the school free lunch program or who live in HUD communities.
In terms of its TV everywhere content, Cox now has more than 100 channels available for streaming outside the home; inside-the-home customers with Cox internet service can access all the channels included in their subscription package via the Contour App.
Cox recently launched Instant Access TV, which allows new video customers to watch live and VOD content via the Contour app as soon as they sign up for Cox services. In addition, it continues to add new apps, including YouTube Kids and iHeartRadio, boost its internet speeds, expand its network of WiFi hotspots and add other general-market features that improve Hispanic consumers' experience.
Cox will receive the award for Corporate Leadership in Hispanic Television and Video at this year's 16th Annual Hispanic Television Summit, presented by B&C and Multichannel News.
U-verse TV
Video Subscribers: 3.7 million
Contact: Karla Sustaita, director, AT&T Diversity Video Marketing
Hispanic video packages: Offerings include Paquete Español (up to 58 channels for $15 a month on top of any programming tier); U200 Latino (more than 450 channels, including the channels in Paquete Español for $102 per month); U300 Latino (more than 550 channels, including Paquete Español, for $119 per month); U450 Latino (more than 630 channels, including Paquete Español, for $157 per month).*
Hispanic VOD, HSI and bundles: The U-verse Movies library features hundreds of hours of free and paid on-demand titles that includes Spanish-language movies, children's programs and events, as well as VOD content from four Spanish-language networks.
Major Hispanic markets: Los Angeles; Houston; Dallas-Fort Worth; San Antonio, Tex.; San Francisco-Oakland-San Jose; Sacramento-Stockton-Modesto, Calif.; San Diego; Chicago; Miami-Ft. Lauderdale; West Palm Beach, Fla.; Austin, Texas; Fresno, Calif.; Bakersfield, Calif.; Detroit-Ann Arbor, and Atlanta, as well as El Paso and Corpus Christi, Texas; Orlando; Monterey-Salinas, Calif.; Raleigh-Durham, N.C.; Odessa-Midland, Texas; Brownsville, Texas; Charlotte, N.C.
Recent and future plans: AT&T continues to evaluate U-verse channel lineups, but declined to comment further on its strategies.
Altice USA
Altice USA basic video customers: 3.35 million
Altice USA high-speed internet customers: 4.08 million
Altice USA voice customers: 2.54 million Contact: Joe Charno, VP, marketing and creative services, Altice USA, (929) 418-4480, joe.charno@alticeusa.com.
Hispanic video packages: Last year, Altice introduced a new Spanish-language TV package for Optimum and Suddenlink customers to better cater to the Spanish-language populations the company serves, particularly in the New York tri-state area and the Southwest. For New York-area Optimum customers, the refreshed Optimum en Español package offers 50 Spanish-language channels, starting at $12.95 per month on top of other packages; for Suddenlink subscribers, the updated Conexión Única package includes more than 30 Spanish-language channels, starting at $10 per month.
Hispanic VOD, HSI and bundles: Altice USA offers a variety of bundles that include Spanish-language programming as well as other services, including international calling and high-speed internet service. The company also offers Altice Advantage Internet for $14.99 per month for households that meet eligibility criteria (including participation in the National School Lunch Program, having a child attending a New York City public school or senior citizens who qualify for Supplemental Security Income, or SSI). In the Optimum footprint, Altice USA offers more than 1,000 hours of Spanish-language VOD programming each month, with content from many Spanish-language channels also available for out-of-home viewing.
Major Hispanic markets: Optimum passes large Hispanic communities in greater New York area, including the Bronx, parts of Brooklyn and parts of New Jersey and Long Island, N.Y.; Suddenlink operates in parts of Arizona, California, Nevada, New Mexico and Texas with significant Hispanic populations.
Recent and future plans: In 2018, Altice USA, which was recognized for Corporate Leadership in Hispanic Television and Video by B&C and Multichannel News at last fall's 15th annual Hispanic Television Summit, produced a series of Spanish-language commercials introducing Altice One, its new entertainment and connectivity platform. It has also featured actors and themes that are representative of Hispanic communities for its "Movers" campaign. The company continues to work with soccer superstar and Altice ambassador Cristiano Ronaldo in various marketing campaigns.
Along with a Spanish-language version of the Optimum and Suddenlink websites, the company also provides Spanish-speaking customer service representatives. Its celebration of Hispanic Heritage Month included a student essay contest in which students wrote about a Latino, past or present, with whom they would like to spend the day. Social-media efforts include an Optimum Latino Instagram account.
Altice's community engagement efforts include activities to support education, entrepreneurship, the arts and broadband access in Hispanic communities. To help in recovery efforts in Puerto Rico after Hurricane Maria, Altice USA partnered with the Hispanic Federation and Hamilton creator Lin Manuel-Miranda to create a public service announcement encouraging viewers to join Altice USA in donating to the relief effort. It also recently established a Diversity and Inclusion program with several affinity groups to serve its diverse employee base.
*Prices listed were taken from the website for one market and may vary by market.
**Prices are based on the standard package version.; N/A=Not Available Source: Multichannel News research. Information about these services was collected from the companies and other sources in September of 2018 by George Winslow and is current as of Oct. 1, 2018.
Thank you for signing up to Multichannel News. You will receive a verification email shortly.
There was a problem. Please refresh the page and try again.