DirecTV Now Customer Losses Will 'Stabilize' in Q2, AT&T's Stephenson Insists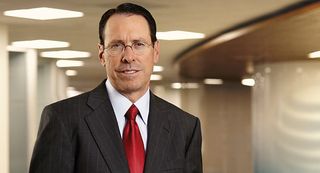 AT&T lost another 83,000 customers for DirecTV Now in the first quarter, bringing the live-streamed pay TV service's subscriber losses to 350,000 over the last six months.
Speaking to investment analysts today, however, AT&T CEO Randall Stephenson said he expects to see DirecTV Now losses "stabilize" soon. "We might see some slight customer losses in the second quarter as the price increases continue to flow through," he explained. "But the second half of the year should be decent.
In addition to reconfiguring DirecTV Now's packaging—less channels are being offered now at a higher $50 entry-level price point—AT&T cut steep promotional campaigns cold turkey late last year.
But AT&T recently re-introduced DirecTV promotions, including the offer of a free Apple TV 4K to new sign-ups committing for four months.
Meanwhile, Stephenson also said the introduction later this year of DirecTV's premium OTT product—which will deliver a linear-like quantity of networks live-streamed over a proprietary, self-installed thin-client set-top—will return AT&T to growth, at least in terms of streaming video subscribers.
"As we get into the second half of the year, and we roll out our thin-client video product, we'll see subscriber losses lesson, particularly as we get into 2020.
Related: DirecTV Now Drops NFL Network
However, with 544,000 customers lost across its linear platforms, DirecTV satellite and AT&T U-verse, Stephenson is less optimistic about the growth path.
"We're going to continue to see declines in traditional video products," he said, "particularly in areas where we can't bundle services."
The smarter way to stay on top of the multichannel video marketplace. Sign up below.
Thank you for signing up to Multichannel News. You will receive a verification email shortly.
There was a problem. Please refresh the page and try again.