Altice One Getting Native Integration of Amazon Prime Video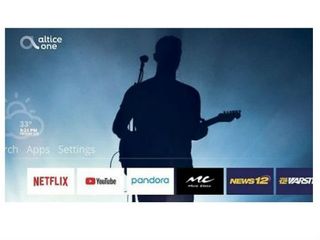 Altice USA has announced that Amazon Prime Video will soon natively integrated into the cable operator's advanced video platform, Altice One.
According to the cable company, the integration will roll out in the coming months. 
With the integration, the 400,000 Altice One users will be able to access Amazon Prime SVOD content through their native user interface, and use voice control features, alongside previously integrated apps including Netflix and YouTube.
Related: Altice One Burns the Churn
"From Altice One to Altice Amplify, we are simplifying the entertainment and connectivity experience for our customers to bring them the content and features that matter most to them, all in one place," said Hakim Boubazine, Altice USA co-president and chief operating officer.
Added Andrew Bennett, head of worldwide business development for Amazon Prime Video. "Prime Video is committed to making streaming on demand and live entertainment as convenient as possible for our customers. We are excited to work with Altice to give Prime members another convenient way to access their favorite Amazon Originals, purchase new-release shows and movies, or customize their entertainment lineup with Prime Video Channels."
Weekly digest of streaming and OTT industry news
Thank you for signing up to Multichannel News. You will receive a verification email shortly.
There was a problem. Please refresh the page and try again.