Advertisement Feature
From CTV to FAST: Convergence is the Key to TV Advertising
An interview with Imagine Communications' Diana Horowitz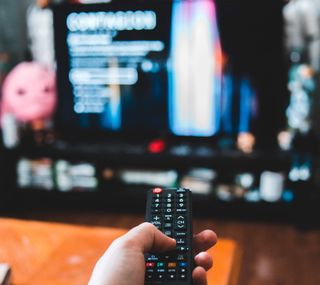 (Image credit: Upsplash)
Sponsored Content from Imagine Communications
The media industry is at a crucial, pivotal time and the need to embrace convergence and unify addressable audiences is essential. Media companies, brands and marketers alike are looking to maximize the power of their advertising campaigns and inventory across platforms.
In this Q&A, Diana Horowitz, vice president, strategic sales, advertising technology at Imagine Communications, looks ahead to what 2023 will mean for television and how media companies will need to focus on cross-platform monetization and embrace convergence to combine linear, streaming and on-demand to generate revenue. Horowitz also discusses the vital role ad tech providers play in the new media landscape.
What are the biggest challenges media companies will face in 2023 when it comes to monetizing content?
Horowitz: The biggest challenges media companies will face in the year ahead lie in the very way that we define television. Ten years ago, television was linear broadcast to a mass audience. Today, it means broadcast and unicast, live and on-demand, linear and streaming and new business models such as FAST and direct-to-consumer.
Navigating this change will drive an even stronger focus on cross-platform monetization, as well as close collaboration across the industry — buy-side, sell-side and technology partners ― to build sustainable and interoperable solutions to target, measure and trade upon this highly valuable, and increasingly fragmented audience.
How can media companies best monetize content in this changing media environment and maximize the revenue potential from their assets across screens?
Horowitz: As an industry, we are moving to a converged business that must combine linear, streaming and on-demand to generate revenue from both broadcast and digital viewing. Rapid consumer adoption of connected TV (CTV), along with the vast array of choices that viewers now have for accessing premium TV content in both linear and OTT, has transformed the media landscape ― as has the pendulum swing to ad-supported vs. subscription monetization models.
Making content available on all screens in a way that allows media companies to achieve their full revenue potential requires convergence of content planning, origination and monetization. As consumers find more ways to watch, the efficiencies of cloud play an important role, making it easier for media companies to address broadening advertising opportunities and create highly impactful and dynamic channels with genuine appeal to viewers.
Let's talk about convergence. Why is this a better way/how does it help media companies maximize ROI?
Horowitz: We are at a pivotal time in the media industry, when brands, marketers and media companies are seeking to unify addressable audiences across platforms and devices to maximize the power of their advertising campaigns and the value of their inventory.
To thrive, media companies must look to merge the traditional silos and find ways to monetize an aggregated and converged audience. This requires collaboration and partnership across the industry. It requires a new paradigm ― one that has the potential to bring together the best of linear and digital into a truly convergent advertising marketplace. A way to combine the big-screen viewing experience, brand safety and quality ad experience of linear with the data-driven targeting and automation of digital, and addressability across all platforms.
How are ad tech providers like Imagine addressing the issues of convergence and cross-platform monetization?
Horowitz: Ad tech providers play a critical role in the new media landscape by providing the framework and tools for cross-platform monetization. It is equally important that these tools and platforms are designed to be interoperable and can integrate to serve the needs of the customer.
Imagine's years of experience in delivering industry-leading solutions across contribution, playout, monetization and distribution make us uniquely positioned to develop open systems that enable media companies to maximize revenue without the cost and complexity of multiple disparate platforms. We are also partnering across the industry, including our recent partnership with Operative.
We're very excited about two product launches this year that bring this all together.
By tightly integrating all the critical capabilities of scheduling, playout and ad management, Imagine Aviator is the first truly cloud-native platform that enables broadcasters, MVPDs and digital-first providers to easily plan, make and monetize premium-quality, ad-supported linear and CTV content from a single, unified platform.
Our SureFire video ad server provides linear-like control and brand protection on OTT and CTV platforms, enabling media companies to sell and fulfill converged campaigns across their entire audience and deliver a consistent, quality experience for both viewers and advertisers.
By combining Aviator with SureFire, Imagine provides a unique and fully integrated solution that enables our customers to efficiently launch new linear channels and achieve faster time to revenue for emerging services such as pop-up and FAST channels.
Diana Horowitz is vice president of strategic sales, advertising technology at Imagine Communications. Diana's extensive experience in digital and broadcast advertising and technology allows her to drive Imagine's strategy of enabling companies to generate greater profitability from their media assets by unifying ad tech and monetization capabilities across platforms and devices. Prior to Imagine, she was senior vice president, advertising sales, at fuboTV, also overseeing ad operations. Named to Multichannel News' 2020 Women to Watch list, Diana was recognized by Top Women in Media with the 2021 Lifetime Achievement and Empowerment Award.
About Imagine Communications
Imagine Communications empowers the media and entertainment industry through transformative innovation. Broadcasters, networks, video service providers and enterprises around the world rely on our optimized, futureproof, multiscreen video and revenue enablement solutions every day to support their mission-critical operations. Today, nearly half of the world's video channels traverse our products, and our software solutions drive close to a third of global ad revenue. Through continuous innovation, we are delivering the most advanced IP, cloud-enabled, software-defined network and workflow solutions in the industry. Visit https://www.imaginecommunications.com for more information, and follow us on Twitter @imagine_comms.
The smarter way to stay on top of the streaming and OTT industry. Sign up below.