Urban Millennials Not Dropping Cable Like It's Hot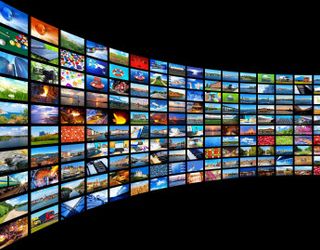 Young multicultural viewers are still subscribing to and watching traditional television as both broadcast and cable networks have offered shows like Black-ish, Empire and Fresh Off the Boat that reflect their images and experiences.
But that hasn't stopped them from increasing their consumption of OTT streaming services like Netflix, Amazon and Hulu, according to a report presented Wednesday (March 9) during the 16th annual Horowitz Associates Cultural Insights Forum.
Urban content viewers -- defined as multicultural viewers watching TV content in heavily populated markets -- in general watch 51% of their weekly TV viewing live, while streaming represents 30% of their TV viewing, according to Horowitz's Multicultural Matters audience report. Black viewers (58%) are the biggest consumers of live programming, ahead of Spanish-language dominant Hispanic (53%), Asian (48%) and white viewers (47%).
But for urban millennials the reverse is true, with 51% of 18-34 year olds' weekly viewing coming from streaming services like Hulu and Netflix.
Further, Netflix serves as the first "go to" service for 39% of millennials compared with just 22% of millennials who say live TV is their first choice.
"The OTT experience is like multichannel viewing on steroids – more content than you could possibly want on a wider variety of platforms on a bunch of different devices on a number of screens," said Adriana Waterston, senior vice president of Insights and strategy for Horowitz Research.
Coinciding with the increase in streaming viewership is a 10% increase in OTT subscriptions among urban viewers, according to the report.
Still, 75% of urban/multicultural millennials subscribe to both pay TV and OTT/SVOD services. Further, only 17% of those viewers are very likely to cancel their pay TV subscriptions over the next six months, which industry observers say gives traditional television providers an opportunity to retain multicultural viewers by offering content that appeals to them when they want to see it.
Providing easy access to more robust TV Everywhere offerings from traditional cable networks while finding a home for new and unique multicultural-themed content -- as well as more precise measurement of multiplatform use by urban viewers -- will go along way in securing loyal multcultural subscribers as they get older.
"The traditional business model has been disrupted … you can't ignore that fact," said Waterston. "But that doesn't mean that viewers are watching less television, but rather they're watching in different and possibly not adequately measured ways."
The smarter way to stay on top of the multichannel video marketplace. Sign up below.
Thank you for signing up to Multichannel News. You will receive a verification email shortly.
There was a problem. Please refresh the page and try again.