Three Things to Watch for in 2018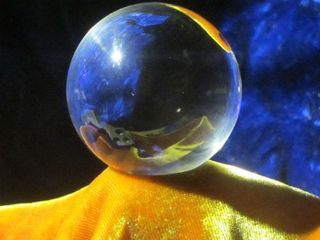 The media landscape saw steady change in 2017. High Dynamic Range (HDR) moved to the forefront and consumers took advantage of even more skinny bundle offerings as they continue to look for ways to cut or shave the cord. Artificial intelligence became more accessible and had a big impact on consumer interaction.
The question is, how will the tides turn in the next 365 days? Here are my predictions for 2018:
High Dynamic Range (HDR) Becomes Ubiquitous
The rollout of HDR-capable devices and content will proceed much as the 4K rollout happened, which is to say smoothly and quickly. Stores are brimming with 4K display options this holiday season, many of which include HDR options across a good selection of reasonably priced models. By this time next year most new TVs will likely be HDR-capable with many more options available in the mid- and low-price range.
As with the 4K rollout, there is a chicken and egg problem of having a capable device along with the availability of content to playback that utilizes the new display capabilities. With 4K it was easier since existing cable, satellite and broadcast services were able to upgrade and provide 4K content and channels.
With HDR it's a bit different. Since HDR is not backward-compatible with Standard Dynamic Range TVs and most traditional broadcast infrastructure is not compatible with HDR signals, most of the HDR content will be coming from online video services such as Netflix and Amazon. There are broadcasters out there experimenting with HDR for sure, but the time horizon for having a wide selection of HDR television and sports events available through standard TV services is still a ways out. Meanwhile, subscribers to Amazon Prime Video or Netflix can enjoy a reasonable selection of HDR titles today, and most new titles from these two services are coming in HDR.
While there is still an issue of the competing Dolby Vision vs. HDR10 vs. HLG HDR formats, this won't really matter for the average consumer. The fight is mainly between Dolby Vision and HDR10. And, with the exception of Samsung, most TV makers are beginning to support both formats and most content creators already support both. So, while Dolby and HDR10 duke it out in the format wars, most consumers will be able to continue viewing content regardless of their video service.
Skinny Bundles Abound
2018 will be the year of the skinny bundle. There are many options now available from different providers such as SlingTV, DirecTV Now, Spectrum TV Stream, YouTube TV and Hulu Live. There will be lots of hype and significant growth due to the fact that there are few skinny bundle subscribers today and it will be a compelling offer for many. For others, subscriptions even come free with mobile phone services.
What remains to be worked out is why the skinny bundle is better. At the moment, it remains simply a port of the traditional TV experience to the internet.
There is nothing significantly better than traditional TV services, except for price. Price is an important factor for sure, but price alone will not significantly disrupt the traditional TV market, especially not with the limited number of channels and on-demand assets that the skinny bundles have today.
The key thing to watch for in 2018 with regard to skinny bundles is for those companies experimenting with new and unique user experiences that take advantage of the fact that they are being offered over the internet. Some of these experiments will work, some will not; but ultimately the widespread adoption and success of the online TV offering and its ability to disrupt traditional TV is going to be based on some innovation in user experience versus simply having a cheaper option to the same experience online.
Artificial Intelligence (AI) will enable better content experiences
In the last few years, but especially in 2017, artificial intelligence has advanced significantly. There are now tools available from providers such as Google, Microsoft and Amazon Web Services that no longer require an expert in artificial intelligence to set up for use. Furthermore, these providers are offering pre-built networks to process media files such as pictures and videos.
As an example, most major online photo storage and sharing services are using artificial intelligence to perform facial recognition in order to allow users to navigate photo collections by people versus simply by date. Many of today's online video services rely on metadata in order to categorize, recommend and search the content catalog. However, the sources and depth of this metadata is rather thin, being constrained to a few items such as title, director, genre, actor etc. Even that is only for the relatively small set of content that is professionally produced in comparison to the vast volumes of user-generated and semi-professional content being created in the world. The kind and amount of metadata available for that content varies widely and often doesn't exist.
Artificial intelligence can quickly and easily process vast volumes of data that not even an army of humans could manage in a reasonable timeframe, providing the kind of metadata required for categorization, recommendation and search. This information could also be used to help further target advertising beyond simple demographics and allow for advertisers to include information about the video into which the advertisement will be placed to drive selection. Knowing what kind of content the user is watching could be as valuable as knowing the gender and age of the person watching.
The consumer-facing impact of artificial intelligence on media will be in the form of new and better user experiences around search and discovery of content, better recommendations and more relevant advertising. Knowing that this improvement was driven by artificial intelligence is something that may or may not be known depending on whether the provider reveals the implementation behind their experience.
--Bill Wishon is senior architect, media office of the CTO, at Akamai
[Image source: Wikimedia Commons]
The smarter way to stay on top of the multichannel video marketplace. Sign up below.
Thank you for signing up to Multichannel News. You will receive a verification email shortly.
There was a problem. Please refresh the page and try again.