Storyboard for Success: 'Customer Delight'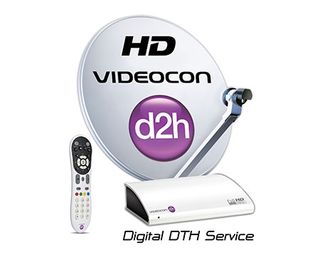 It's official. America's cable and wireless providers are the worst when it comes to customer service, according to the recently published Customer Service Hall of Shame list. Behemoth media company Comcast ranks No. 1 at providing the most "abysmal" customer service among those surveyed, while AT&T, now officially merged with DirecTV, comes in at No. 5. In fact, cable, satellite and wireless service providers make up six of the 10 spots on this year's list.
While most media companies claim to be committed to providing good customer service, and many invest millions in marketing catchphrases and taglines to reinforce that claim, few have learned that to actually provide good customer service, it's not what you say but rather what you do that matters most.
We learned this valuable lesson over the past three decades as one of India's largest private-sector enterprises, with our core areas of business in consumer electronics and home appliances. We understand that customers not only need but also depend on both electronics and appliances to manage their daily lives and that reliability of both product and service is critical in building, maintaining and retaining customer satisfaction and loyalty. That's why, when Videocon launched its Videocon d2h direct-to-home service in July 2009 — entering a marketplace that already had five established service providers — our goal was to differentiate ourselves by providing 100% customer satisfaction.
Like their U.S. counterparts, our competitors offered confusing subscription packages coupled with unsatisfactory technology, long wait times for technical solutions and frequent disruptions of service — the perfect recipe for unhappy customers willing to move to another provider at the first opportunity. And since Indian regulations mandate nonexclusive content, we realized that the only way we could distinguish ourselves from our competition was by innovating in the areas where their customers were dissatisfied.
We promised same-day installation, superior compression technology that essentially eliminated buffering issues, a simple pre-paid subscription model and a plethora of local, regional and specialty channels all supported by professional, courteous and timely resolution of customer complaints.
By shifting 8% to 10% of our operating budget to retaining customers rather than constantly acquiring new ones, we created some 300 local Direct Service Centers (DSCs),extensively training and employing more than 7,000 customer service and technical support representatives. Staff are assigned to DSCs based on customer density, ensuring immediate availability, and are empowered to resolve any customer service issue quickly and to the subscriber's full satisfaction. And employee promotions and incentive programs are based on customer ratings of an individual's performance. This unique but common-sense approach to doing business created a dramatic shift in the attitude and behavior of both consumers and employees.
Today, Videocon d2h is ranked as India's best and fastest-growing DTH service provider. More encouraging is the fact that 90 to 100 million Indian homes will make the switch to digital platforms in the year ahead. And while the number of channels (525), packaging, pricing, programming and compression technology offered by Videocon d2h certainly play into our extraordinarily high customer satisfaction, we believe the bulk of the credit goes to our 7,000 customer-service technicians who will undoubtedly provide the advantage in attracting those 100 million new subscribers to Videocon d2h.
We believe this example serves as a warning to America's media companies, especially those that are "too big to fail." The more cumbersome their operations become, the more room there will be for upstarts willing to always put the customer, rather than the bottom line, first. Once again, our business strategy is based on one simple concept — the consumer always wins.
Saurabh Dhoot is executive chairman of Indian direct-to-home provider Videocon d2h.
The smarter way to stay on top of the multichannel video marketplace. Sign up below.
Thank you for signing up to Multichannel News. You will receive a verification email shortly.
There was a problem. Please refresh the page and try again.