Shift to OTT Services Raises Piracy Predicament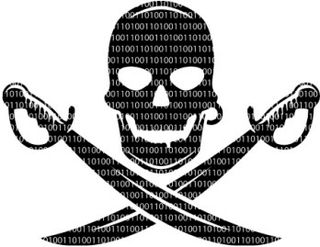 The cord-cutting revolution continues to torment established entertainment and telecom conglomerates.

Despite beating Wall Street's expectations for revenues and profits, the release of Time Warner's quarterly earnings report in early May sent shares sliding industry-wide. Investors blanched at the 2% drop in TV network ad sales for Time Warner's Turner division and lackluster video head counts from multichannel video programming distributors (MVPDs) during Q1.

It's not difficult to recognize phenomena like these are connected to a larger paradigm shift from traditional pay TV to over-the-top streaming services. Any doubts of such a connection were erased when MoffetNathanson followed Time Warner's results with a report that 762,000 U.S. consumers had cut the cord in the first quarter, about five times the number that did so in the year-ago period.

A look to the Great White North shows that the situation isn't much better there. Canadians seem equally as adamant to cut the cord. According to Victoria, BC-based Convergence Research Group, 220,000 cancelled their cable/satellite TV subscription in 2016. Canucks have long suffered high prices due to lack of competition in the telecommunications sector, with the "big three" Canadian telecommunications providers (Bell, Rogers Communications and Telus) dominating the broadband, pay TV and wireless markets.

Sensing growing dissatisfaction among Canadian consumers, the Canadian Radio-television and Telecommunications Commission announced in 2013 that cable companies would have to "unbundle" their channels. Though some are now offered a la carte, the Big Three fought hard to keep key channels bundled together in packages. To their dismay, rather than jump at the opportunity to build a better cable bill, most Canadians are opting for cheaper, more relevant options online.

On the other hand, OTT streaming services such as YouTube TV, Hulu, Netflix, Sling TV, DirecTV Now and others have seen subscriber numbers rise, and cord-cutters aren't the only ones signing up. Of all U.S. households with broadband, a whopping 63% subscribe to an OTT streaming service, according to Parks Associates.

In Latino and Hispanic households with broadband, uptake is even higher — 15% more when compared with the U.S. national average. Soaring popularity among Hispanics, the fastest-growing demographic in the United States, and millennials, the next generation of consumers, all but ensures the future belongs to OTT.

MANY REASONS TO UNPLUG
Viewers are ditching traditional pay TV for numerous reasons. News is more easily and readily accessible online. Live sports are following the masses wherever they go, offering live streaming for tablets and smartphones. The NFL, MLB, NHL and NBA have all started their own streaming services in some form or another, giving sports die-hards access to nearly unlimited games and content anywhere.

Take starting a family off the list as well: Kids are abandoning linear TV faster than their parents are, and when Netflix and Amazon Prime Video boast popular titles like SpongeBob SquarePants, PAW Patrol, Pokémon, and Sesame Street, why wait for someone to install cable or satellite?

In 2017, any kid with a smartphone can record themselves doing something silly, upload it to a video-sharing site right from the device, and become the next YouTube sensation. Barriers to producing and distributing content have largely been broken down, leading to more content being created; as more and more gets uploaded, it travels (and becomes irrelevant) exponentially faster.

Netflix, Hulu and others invading the original content space don't follow this instantaneous path, but have more flexibility than their bricks-and-mortar competitors. They'll never face the dilemma of how to slot the new showrunner into the fall lineup; when Netflix is done making the next season of House of Cards, they can release it whenever they feel the time is right.

PIRATES PROLIFERATE
The problem with the exodus to OTT is that piracy has exploded. Measuring total web traffic to 14,000 of the biggest piracy websites over the course of a year, content protection and data solutions company Muso found that 73% of site visits were to streaming sites, while torrent sites only made up 17%. Thanks to streaming, freeloaders don't need to download chunky, risky .mp4 files anymore; they stream content over the internet for free, or watch content they're not allowed to access from a service they pay for.

This increasingly costly practice of location piracy involves users turning on a virtual private network (VPN) or a fake location app to access content for free or at lower cost. These practices are disastrous for rights-holders and broadcasters, who lose revenue when viewers circumvent territorial licensing (or "windowing") policies, which are virtually hard-coded into their distribution business models across the world.

Despite their best efforts, streaming services have difficulty blocking millions of international customers with subscriptions in their home country from gaining unauthorized access to content licensed for broadcast in the U.S. only. Ask anyone living outside the United States and they'll tell you it's possible to access the wonders of the U.S. version of the iTunes or Netflix catalog with minimal effort.

Without a move to strong authentication solutions, the cord-cutting revolution could collapse under its own weight. If the number of free riders becomes too large, content producers, distributors or broadcasters will opt out. Someone will deem the profits of streaming content over public internet connections, where users can route traffic through multiple servers, too low to justify the cost.

A mix of software (VPNs, DNS masking, etc.) and hardware (Kodi and Roku boxes) have made it easy for the viewer to bypass what little security/authentication mechanisms OTT streaming services currently employ. Those looking to enter the streaming market and the sector's dominant players must step up their game if they want to avoid losing billions in revenue to technology available for $100 or less (and sometimes for free).

Until then, publicly traded media juggernauts will continue to be foiled by widely available technology that costs less than the average monthly cable bill.

David Briggs is chairman of GeoGuard, a provider of geo-data verification solutions and services.
The smarter way to stay on top of the multichannel video marketplace. Sign up below.