Reforming the FCC's Video Competition Policy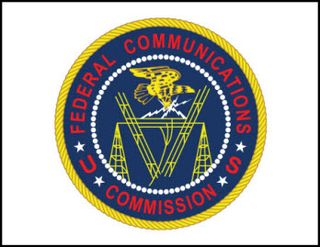 The Federal Communications Commission released its 18th Video Competition Report on Jan. 17. Data points in the report demonstrate persuasively that the video services market is characterized by competition among cable, satellite, and telco providers of video subscription services as well as disruptive online video services. The market also is being transformed by the proliferation of media streaming devices and video apps.

Yet for all the technological advancements and proliferation of choices now available to consumers, much of the video market is still subject to regulatory restrictions that originated in the early 1990s, if not earlier. These regulatory burdens, and the uncertainty posed by the threat of new regulations based on leftover cable analog-era perceptions, impose costs and inhibit investment in advanced digital technologies and business models.

Evidence from the report revealing that the market for video products and services is innovative and competitive includes the following highlights:
MVPD Competition: At the end of 2015, 99% of all households were served by three competing multichannel video programming distributors (MVPDs), and 18% of households were served by four MVPDs. Cable MVPDs' share of the national market was 53%, while satelitte providers served 33%, and former telephone company MVPDs served 13.4% percent. Yet total MVPD subscriptions dropped 1 million to a 99.4 million total.

OVD Competition: By the second quarter of 2016, subscriptions to online video distributor (OVD) services, such as Netflix, Amazon Prime, and Hulu Plus grew to more than 120 million. OVDs are negotiating "exclusive streaming rights, which they use to attract consumers seeking specific video content," and also "investing in original programming to attract and retain customers."

Broadcast TV Competition: Broadcast TV also remains a viable choice for video consumers. Households relying on over-the-air broadcast service exclusive of any MVPD service increased to 12.4 million TV households in 2015. According to an analysis cited in the report, in 2015 retransmission consent fees paid by MVPDs to TV broadcast stations increased to about 23% of total TV revenue, or $6.4 billion.

Video App Use: Consumers are increasingly using apps to view video content on Internet-connected devices. More than 460 million IP-enabled consumer-owned devices support video apps.

Video Device Alternatives: The report grudgingly acknowledged "MVPDs are introducing innovative services on the devices that they lease," yet claimed the device market lacks competition. But all MVPDs support CableCard-enabled devices manufactured by third parties. And, importantly, alternative digital devices for viewing video content today include smart TVs, Apple TV, Amazon Fire TV, Google's Chromecast, Roku, Sony Playstation and Xbox video game consoles, as well as Internet-connected Blu-Ray players, tablets, and smartphones. These developments point to a video device market that is fully competitive.

In view of the vibrant competition for video services and products reflected in the report, the FCC should review, comprehensively and promptly, its video regulations. Pursuant to its review, it should close regulatory proceedings in which it has previously proposed to expand legacy regulations.
Click here to read more of this blog.
Randolph J. May is president and Seth L. Cooper is a senior fellow of the Free State Foundation, an independent, nonpartisan free market-oriented think tank located in Rockville, Md.

The smarter way to stay on top of the multichannel video marketplace. Sign up below.