Profit by Taking Part in Diversity Survey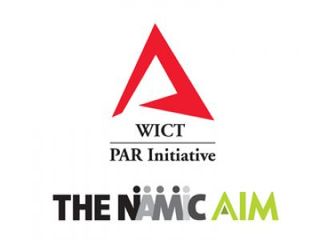 Women in Cable Telecommunications and the National Association for Multi-Ethnicity in Communications are once again partnering for their biennial employment survey, which measures gender and ethnic diversity in the cable industry.
This valuable research is unique to cable and has significantly raised awareness about the importance of workforce diversity while providing empirical data to inform key strategic decisions. As our consumer and employee base becomes increasingly diverse, the industry's ability to attract and retain the best possible talent is ever more critical to profitability and sustainability. And aren't profitability and sustainability among your primary business goals? If so, then you should take part in the survey.
The survey is being administered by Mercer, a global leader in talent development. And because the Walter Kaitz Foundation is generously underwriting the cost, there is no charge for companies to participate. In exchange, participants will receive a wealth of information — all confidential — to help inform their diversity and inclusion tactics. The investment companies will make is the staff time required to complete the survey, but there is much to be gained. Each participant will receive a custom report from Mercer to benchmark its performance.
As part of this confidential diversity scorecard, Mercer will produce benchmarks reflecting the demographics of the key labor markets in which participants operate. In addition, Mercer will provide an Internal Labor Market (ILM) map showing the flow of women and people of color throughout each organization and projections of how the diversity make-up at management levels can be expected to change over the next five years. Also, for the first time, Mercer representatives will be available post-survey for 60-minute private review sessions to explain findings from the confidential scorecards.
Created in 2003, WICT's PAR Initiative has evolved into a comprehensive advocacy program that examines the status of women in cable based on three critical criteria success: pay equity, advancement opportunities and resources for work/life integration. Companies continue to use the valuable collective research and resources from WICT's PAR Initiative to set goals, measure progress and adopt effective policies and programs.
NAMIC's AIM (Advancement Investment Measurement) is the latest iteration of the association's employment survey launched in 1999. The survey, which provides rich data central to understanding the state of multi-ethnic diversity in the cable telecommunications industry, is a key resource for sustaining the pipeline of professionals of color. NAMIC's flagship education initiatives, the Executive Leadership Development Program and the Leadership Seminar, are key outgrowths of the employment research.
The survey opened on Jan. 29; data will be collected until March 20. NAMIC and WICT will reveal the results of the survey in a joint Town Hall Meeting on Sept. 29 as part of Diversity Week in New York. At that point, we will know if we have made progress since the last survey in 2013.
We urge all MSOs, programmers and vendors to take part. After all, aren't you striving to increase profitability and ensure the long-term health of your company?
Maria E. Brennan is president and CEO of WICT. Eglon E. Simons is president and CEO of NAMIC.
The smarter way to stay on top of the multichannel video marketplace. Sign up below.
Thank you for signing up to Multichannel News. You will receive a verification email shortly.
There was a problem. Please refresh the page and try again.