More TV Content, Less Channel Surfing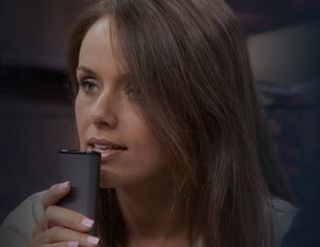 The way in which TV viewers search for and consume content at home on their primary television sets is radically changing. Did you know there is a pecking order in how we watch TV? It turns out most people choose their programs the same way.
These are the findings from our company's independent research to better understand consumer behavior when it comes to watching TV.
Most TV viewers faced with a mountain of available content break down their viewing options into a discernable pattern in choosing what to watch first, second, third and fourth in a pecking order of preference.
(1) First, viewers tune to highly anticipated "top tier" content (i.e., live sports, breaking news or a debuting episode of a favorite series);
(2) If this "top tier" live content is not on, the second choice is specific pre-recorded (DVR or VOD) content – again this tends to be favorite programming;
(3) The third choice happens if VOD or DVR content isn't appealing at that moment – viewers go to streaming services like Hulu, Netflix or Amazon Video, or look at DVR-recorded programs that have yet to become a favorite; and
(4) Finally, if all else fails, viewers will select from the guide listing or by scrolling across live TV for what's on their favorite channels currently -- and when they do this, it's for the most casual of engagement, using the TV as a background while doing other things.
Despite the fact there's more content and channels than ever before, viewers are "channel surfing" less and less. This trend is troubling for linear TV programmers and service providers, as much of the valued or high-cost content is not on the radar for many of today's TV viewers.
What's holding viewers back from exploring all this diverse content could be the way we navigate.
Many consumers will tell you there's an overwhelming number of buttons and function keys on a standard universal remote control, which can be intimidating and confusing. Some users will go as far as to cover sections of their remote completely, with tape or other materials, fearing that pressing the wrong button could alter settings and leave them unable to watch any TV -- and require another call to customer tech support.
Companies like Comcast and Dish have introduced voice navigation for their subscribers, and it's proving to be a hit! This technology can now deliver more than 90% search accuracy.
Today's fickle and overwhelmed couch potato is a creature of habit. A pecking order for selecting what to watch on the big screen will always be a part of their routine. And just as streaming services are now a natural part of their viewing experience, voice navigation will be too, along with other innovations that should delight consumers.
Ultimately this will result in a better user experience. And at the end of the day, that's what all of us in this business strive for, isn't it?
Stephen Gutman is senior vice president, Subscription Broadcast Unit – Americas, at remote control and sensor technology vendor Universal Electronics, where he serves as a consultant to the customer premises equipment group at nearly every major MVPD across North and South America.
The smarter way to stay on top of the multichannel video marketplace. Sign up below.