Millennials Love Video, but Don't Love Paying for It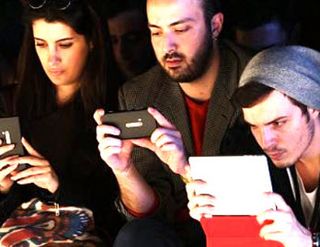 A new study on the viewing habits of millennials has yielded the same results that most industry observers already know and fear: 18-to-34-year-olds are very comfortable accessing video content in a cord-free world.
Market research company GfK MRI's Survey of the American Consumer shows that one-third of millennials either have never paid for a cable, satellite or fiber-optic TV service or have cut the cord after initially subscribing to cable, nearly twice the 16% of baby boomers who are cord-cutters or cord-nevers.
OTT services like Netflix, Hulu and Amazon will most likely welcome the news that a sizable portion of millennials aren't in the habit of paying a monthly cable bill, thinking that those eyeballs — and subscription fees — will migrate to streaming services. Indeed, the GfK MRI survey reported that untethered millennials spend 65% of their viewing time streaming content via a TV set or other device.
But as the old axiom goes, be careful what you wish for. The same millennials who don't want to pay for cable may also find ways to not pay for the streaming SVOD services they watch.
A spring 2016 IBM Cloud Video survey reported that nearly half of millennials have used another person's password to access an online video platform like Sling TV or Netflix, while 42% said they've shared their own personal password with a family member. While the numbers may not be catastrophic for the streaming services — Netflix CEO Reed Hastings said during CES that he has no problems with the service's subscribers sharing their passwords — OTT players shouldn't ignore the behavior either.
With most streaming services providing few limits on the number of users per account, a generation that has no experience with paying for video content on any platform could be emerging — one both cable distributors and OTT services will depend on for revenue in the near future.
The smarter way to stay on top of the multichannel video marketplace. Sign up below.