Cord-Bundlers Are the True Disruptors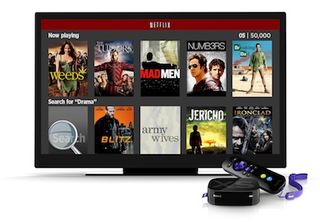 The cord-cutter is frequently singled out as a culprit behind the rapidly shifting video ad market; the nemesis of TV's established order.
Insights teased in the trades by Nielsen last month, however, suggest the assumption that cord-cutters are siphoning subscribers (and by extension, audience) away from MVPDs may be overstated. For TV ad sellers though, would confirmation that cord-cutters are having a negligible impact on total audience availability be worthy of celebration?
The cutters and the cord-nevers (linear TV's lost generation) are not the centers of influence in accelerating audience fragmentation. It's the cord-bundlers — the households stitching together a host of subscription VOD services (like iTunes, Netflix or Hulu), in addition to their cable subscriptions — that are proving the most disruptive.
The ever-expanding number of devices powering the delivery of this content only serves to increase the relative value of OTT services versus linear TV, with a majority of Americans now preferring streaming content to live TV, according to Deloitte's latest Digital Democracy Survey.
This all seemed to happen overnight. Nielsen's 2013 quarterly Total Audience Reports didn't even feature usage metrics for multimedia devices such as AppleTV or Roku. Eighteen months later, we find nearly one in five U.S. households has at least one such device. When you add connected smart TVs, desktops, smartphones, tablets and gaming consoles to the mix, nine out of 10 Americans now have the ability to consume video content outside the living room.
Just 10 years ago, there was a single currency for television; a "holistic" viewing stream with no consideration for time-shifting audiences. That may have been the last point in time TV was purely linear. Today it's spatial, with content consumption available any time, in any place. It's the multidevice cord-bundlers who are having a material impact on TV, and you need to look no further than the iPad to see the effects.
Nielsen has noted that adult 25-54 persons using television (PUT) levels across all dayparts decrease dramatically in households with tablets — by more than 20% in some local markets. Roughly translated, this means that for every five tablets purchased, one impression is permanently displaced from every traditional TV daypart. According to Statista, more than 57 million tablets will be sold in the U.S. alone in 2015, meaning audience shifts will continue happening in increments of millions of impressions.
To counter the proliferation of screens and streams, many media owners are turning toward programmatic technologies as a mechanism to fully monetize audience splintering across time and device. The transactional automation that accompanies programmatic implementations is a secondary feature, dwarfed by the need for a holistic suite of supply-side tools supporting linear and multidevice ad monetization.
Indeed, cross-stream inventory management, yield optimization and campaign fulfillment are mission-critical core competencies for media owners seeking to reconstitute the value of cord-bundlers. It's here that the promise of programmatic TV looms large.
Randy Cooke is vice president of programmatic TV at SpotXchange.
The smarter way to stay on top of the multichannel video marketplace. Sign up below.
Thank you for signing up to Multichannel News. You will receive a verification email shortly.
There was a problem. Please refresh the page and try again.