Behind the Live Stream of Super Bowl XLIX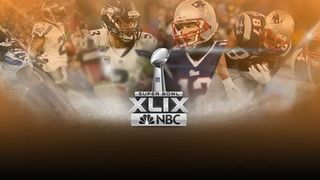 For content distribution of its live stream of Super Bowl XLIX, NBC Sports Digital has again turned to Akamai to help deliver the online experience through its NBC Sports Live Extra streaming service. Live events and live sports are not unfamiliar to us at Akamai. We just wrapped up 2014 with record traffic and viewership for multi-day events including the Winter Olympics and the World Cup.
Expectations around major events have never been higher and the opportunity for new milestones is now. Three short years ago, NBC selected Akamai to help with the first live stream of the big game, and Akamai has been involved in delivering each one since, seeing appreciable growth year over year.

With more than 160,000 edge servers globally distributed in over 1,200 networks, Akamai is built for these new expectations. Encoded streams of the big game will be surgically ingested and intelligently distributed throughout Akamai's global Intelligent Platform to ensure unparalleled resiliency. As a viewer requests the stream, Akamai's advanced algorithms will quickly determine the best route for content delivery with the guiding principle being simply: Deliver an optimized online broadcast experience for every viewer.

While I'm sure everyone on the field this Sunday will have heard the cliché, "There is no 'I' in team," while preaching the disciplines of working together; this Sunday the "I" in Internet will be glowing white hot as we continue to advance the art and the science of online content distribution to record numbers.
John Bishop is Vice President & CTO of Akamai's Media Business Unit.
John Bishop is VP of business intelligence at Advertiser Perceptions.
The smarter way to stay on top of the multichannel video marketplace. Sign up below.
Thank you for signing up to Multichannel News. You will receive a verification email shortly.
There was a problem. Please refresh the page and try again.