6 Trends Driving the Future of TV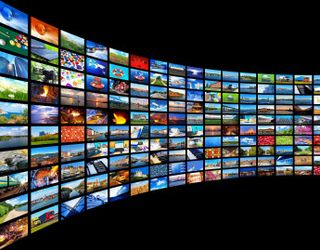 An awful lot of telecom, media, entertainment -- and especially video -- companies find themselves in a rather chaotic business these days. In Part One of a two part series, following are six video and TV trends affecting the content side of the business. (Next week's Part Two will focus more broadly on trends such as data and its overall impact on the industry and its stakeholders.)
RELATED:Visit MCN's Next TV department for more stories about the impact of these trends.
(1) Bandwidth Consumption Increases
Just as choice means more content to more devices and places, so does the implementation of that process necessarily involve more bandwidth to get it there. That will be important for those in the Content Distribution Networks (CDNs) and various core distribution industries (e.g., DBS, cable, telco, fiber, cellular, and wireless delivery and distribution infrastructures). Read more here.
(2) More Video
Anecdotally, Netflix spending several billion dollars (in 2016 alone) on the creation of Netflix-only content tells a good part of the story that claims "Content Is (Still) King!" Fees paid to top actors and actresses -- no less athletes -- portend much in the way of celebrities on the video stage further hyping attractive pictures (and viewer interest). Sports TV rights fees are yet another indicator of a great demand for desirable drama. Business models appear to be uncertain, wide and open, when it comes to monetizing and thus proliferating new content.
(3) Video Transition to IP/OTT/Streaming/Broadband
Cord-cutting and cord-shaving are reflections of not just pay TV customer frustration with the high costs of programming bundles (including the subsidization of sports TV that the majority of viewers don't watch). They are also coupled with the availability of an alternative quality distribution vehicle, i.e., Internet Protocol (IP)/broadband TV (Read more here.)
(4) Video to Mobile
As smartphones, tablets, and wearable technologies rise in popularity, the demand for mobile applications is growing and will continue to evolve. Smartphones are still in their earliest stage, and the demand for iPhones, iPads, smart watches, etc., will enhance the need for better distribution of bandwidth. The ability of most consumers today to select Video On Demand (VOD) instead of live or linear viewing, especially on mobile devices, further drives this trend. (Read more here.)
(5) Connectivity Grows
Choice has for a long time been an important part of U.S. (and global) culture. The emergence and growth of DirecTV is a prime example of our "choice culture." Similarly, if device builders and content rights holders and distributors can bring their content fare to more people, in more places, more often, and using more devices, chances are that their content will get viewed, and viewed more often. (Read more here.)
(6) More Content Stakeholders
Recent newcomers to the ownership and control of video rights include Amazon and Facebook. Indeed, there is pressure today on nearly every large content producer to create more, and/or better, content. There is also pressure on video distributors to jump into the content production and ownership game themselves (if they have not yet already done so). There are strong arguments, including vertical integration, that support such moves. Moreover, with Netflix's success with House of Cards, it is tough for many to not want to also gamble for that "Golden Ring of (Video) Success."
Jimmy Schaeffler is chairman and CSO ofThe Carmel Group, a streaming/broadband, broadcast and pay TV/video consultancy based in Carmel by the Sea, Calif.; he writes about telecommunications, entertainment and media.
The smarter way to stay on top of the multichannel video marketplace. Sign up below.
Jimmy Schaeffler is chairman and CSO of The Carmel Group, a nearly three-decades-old west coast-based telecom and entertainment consultancy founded in 1995.