Viewers Tune Into FX's O.J. Simpson Saga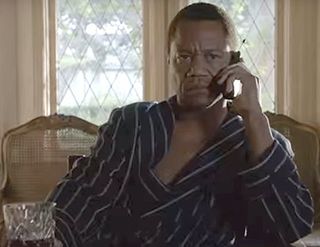 Most people over 35 years of age remembers where they were the day the O.J. Simpson verdict was handed down. Nielsen today confirmed that more than 5 million viewers tuned into FX last night to see the beginning of the spectacle that became one of the most viewed and controversial trial in U.S. history during the network's premiere of the network's People vs. O.J. Simpson: American Crime Story.
FX will most likely wait until the Nielsen Live+3 numbers are in to talk about the show's premiere ratings performance, but executives have to be encouraged over initial viewer interest in the now 20-year old murder case.
Due the interest in the behind-the-scenes stories surrounding the infamous O.J. case including the actions of the lawyers, prosecutors and judges involved – not to mention the Kardashian factor – the show has a chance to continue to build viewers through the course of its 10-episode run.
But there would not be as much buzz and social media discussion of the series – last night's episode was the most social on all of Tv yesterday, drawing 111,000 tweets according to Nielsen – if the show wasn't good drama, actor Courtney B. Vance – who plays O.J. lawyer Johnnie Cochran in the series – recently told Multichannel News.
The performances from John Travolta's portrayal of lead Simpson attorney Robert Shapiro to Cuba Gooding's depiction of Simpson himself – along with FX's unique and dramatic storytelling style – will have audiences remembering to be in front of the boob tube during the series' final episodes.
The smarter way to stay on top of the multichannel video marketplace. Sign up below.
Thank you for signing up to Multichannel News. You will receive a verification email shortly.
There was a problem. Please refresh the page and try again.