Turner Nets: Boom Goes the Dynamite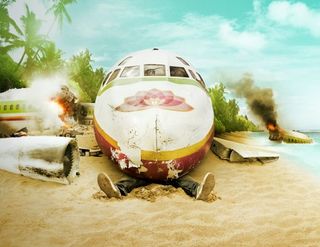 Telsey Advisory Group media analyst Tom Eagan increased his price target on Time Warner Inc., to $91 per share on Friday, based on what he believes is a strong slate of new programming targeting younger viewers, which should serve as a complement to its existing sports programming.
Eagan's price increase represents a hefty premium (23%) to the shares, which closed at $74.07 each on May 26, and comes at a time when pay TV networks are under pressure to find new ways to attract younger viewers. It also comes on the heels of reports that Time Warner held informal talks late last year with Apple about a possible takeover.
Those talks never left the preliminary stage – according to the Financial Times, the meeting was initially between Apple's SVP Internet software and services Eddy Cue and Time Warner EVP international and corporate strategy Olaf Olafsson to discuss a possible programming licensing deal for Apple's since delayed TV service. The talks never involved Apple CEO Tim Cook or Time Warner chairman and CEO Jeff Bewkes.
Back in 2014, 21st Century Fox made an $80 billion unsolicited offer for Time Warner, which was rejected by the company's board of directors. Fox dropped its pursuit in August of that year. Bewkes pledged to turn the company around, which he did by restructuring the Turner Networks division and launching HBO Now, the premium network's standalone over-the-top offering.
Time Warner, like other pay TV programmers, have been under pressure as OTT and declining pay TV rolls have chipped away at affiliate fees. But Eagan, in his report, said that Turner's latest upfronts were encouraging, offering a slate of shows specifically targeted at young makes and females. While other networks have done the same – targeting a young demographic has been TV's mission practically since the first broadcast signals were transmitted -- the new strategy (which Eagan calls "Frat Boys and Bad Girls") marks the continued departure from Turner's past practice of loading up the schedule with syndicated re-runs.
At TNT (whose tag line is TNT: Drama. Boom), new shows that feature strong female leads and are targeted to young women like Good Behavior and Animal Kingdom, join freshman shows like TBS comedy Wrecked – a Lost parody that takes comic aim at the survivors of a plane crash – that are focused on the young male demographic.
"Our early take is that the original programming appears compelling enough to draw the younger demographic that Turner Ad Sales is seeking," Eagan wrote.
Add to that Turner's strong sports offerings with the National Basketball Association, Major League Baseball and its recently extended deal for the NCAA Men's Basketball Tournament and the networks could attract a wide swath of that audience.
"Ratings will, of course, be a major swing factor, especially in 2H16 after the new shows are launched," Eagan wrote. "But, longer term, the strategy makes sense. Time Warner has realized that a major network's ratings can no longer be fueled by syndicated programming. The new world is original."
The smarter way to stay on top of the multichannel video marketplace. Sign up below.
Thank you for signing up to Multichannel News. You will receive a verification email shortly.
There was a problem. Please refresh the page and try again.