Netflix, Hulu Serve Up Scripted Series Premieres for Thanksgiving Holiday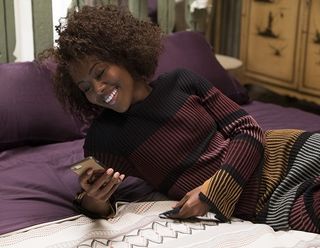 The Thanksgiving holiday typically marks a respite from the launch of new scripted shows, providing an opportunity for viewers to catch up on all the series that premiered during this year's fall TV season.

Video streaming servies Hulu and Netlfix are bucking the trend, premiering new, high-profile series during a period where football games, movie marathons and holiday fare dominate the television schedule.
Yesterday (Nov. 22) Hulu stepped into the Marvel Comics universe for the first time with the launch of Marvel's Runaways, which centers on six diverse teenagers who come together to battle a dark and powerful foe – their own evil, supernatural-driven parents.
Today, (Nov, 23) Netflix resurrects the western genre with the debut of the Steven Soderbergh-produced series Godless. The seven-episode series follows a former outlaw on the run from a ruthless gang who finds refuge in a quiet mining town populated only by women.
On Thursday after Thanksgiving dinner, viewers can binge view Netflix's series reboot of Spike Lee's 1986 film She's Gotta Have It. The 10-episode show takes the story of young, independently-minded and strong-willed artist Nola Darling and modernizes it for a new generation of viewers.  
With more than 450 scripted series offered this year, not even the Thanksgiving holiday is exempt from serving up a healthy dish of new, scripted content.  
The smarter way to stay on top of the multichannel video marketplace. Sign up below.
Thank you for signing up to Multichannel News. You will receive a verification email shortly.
There was a problem. Please refresh the page and try again.