March Madness Hits Streaming Services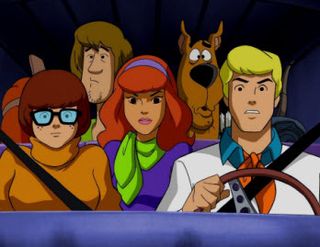 The NCAA men's college basketball tournament hasn't officially begun, but given the rash of big OTT/SVOD developments so far this month, March Madness seems to have struck the video streaming arena.

Time Warner will look to score points with kids and families on the digital SVOD court with the launch later this spring of its Boomerang premium streaming service. The $4.99 per month offering will feature Scooby Doo, Bugs Bunny and The Flintstones episodes as part of a 5,000-hour lineup of animated titles from the Hanna-Barbara, Looney Tones and MGM animation libraries.

While Turner said the linear Boomerang channel will remain on cable lineups for the forseeable future, it's clear that the company believes it can further monetize its content investment beyond Boomerang's linear television limitations.

Turner's announcement comes on the heels of Google's digital court play with its plans to launch a YouTube TV virtual MVPD service that will stream the live feed of at least 40 cable channels – including ESPN, Fox News and USA Network– for $35 a month.

YouTube TV subscribers will be able to create six separate accounts, each with unlimited DVR storage, as part of the service, which currently does not offer Time Warner, Scripps or Viacom networks. Google hopes the service will nevertheless attract cable cord-cutters and cord-nevers, a group that's expanding in number, according to several recent industry reports.

Tivo's Q4 2016 Video Trends Report released Thursday (March 8) found that 19.8% of the 17% of consumers without a pay TV provider cut the cord in the past year, an increase of 1.9% quarter-to-quarter and 2.3% year-over-year.

That comes as the pay TV industry lost 1.7 million subscribers in 2016 compared with a 1.1 million subscriber loss in 2015, Craig Moffett, analyst with MoffettNathanson reported last week in the company's Pay TV Cord-Cutting Monitor report.

The "March Madness" college basketball tournament tips off March 14, but its clear in these early days of the month that the TV industry has stolen a page from the exciting and unpredictable event.
The smarter way to stay on top of the multichannel video marketplace. Sign up below.
Thank you for signing up to Multichannel News. You will receive a verification email shortly.
There was a problem. Please refresh the page and try again.