Live Sports Still Score Big-Time on Cable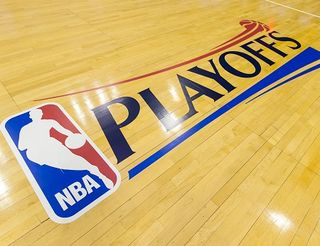 When ESPN suffered double-digit ratings losses last year for Monday Night Football, industry naysayers immediately began to predict the beginning of an overall ratings decline for live sports content amid a crowded TV environment and growing competition from video streaming services.

Yet ratings numbers from the first round of the National Basketball Association and National Hockey League playoffs during April show that live sports programming can still ring the ratings bell for cable nets.

Both ESPN and TNT generated double-digit ratings gains for their respective coverage of an entertaining and surprisingly competitive opening round of the NBA Playoffs. TNT averaged 3.4 million viewers during its first-round coverage, up 13% over last year — the network's most-watched playoff coverage in three years.

TNT's first round NBA postseason games also helped the network dethrone Fox News Channel atop cable's weekly primetime ratings chart for the past two weeks.

ESPN averaged 3 million viewers for its first-round NBA postseason coverage, up 14% from the 2.6 million viewers in 2016. The network's increases came as ESPN also posted several live streaming records during the first round, including a whopping 135 million total minutes streamed for its games, up 40% from last year.

NBC Sports Group's coverage of the 2017 Stanley Cup Playoffs also skated to strong first-round ratings performances. The group averaged 557,000 viewers for its first round coverage across NBCSN, USA Network and CNBC, an 11% increase from the same period last season, even with the inclusion of five Canadian teams compared to an all-American playoff lineup last year.

Related: NBC Chases The Cup Across Platforms

NBC's cable networks were able to televise first round games side by side with regional sports networks in most markets (excluding Pittsburgh and Boston) for the first time, helping the group to post its highest first round audience since 2012, according to network officials.

It remains to be seen if cable can continue its ratings streak as the NBA and NHL playoffs enter the later rounds, but early results show that its still game on for live sports on cable.
The smarter way to stay on top of the multichannel video marketplace. Sign up below.