It's Game On for ESPN After Disney-Fox Deal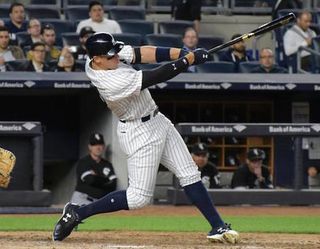 The Walt Disney Company's acquisition Thursday (Dec. 14) of 22 regional sports networks as part of its whopping $52.4 billion all stock purchase of key 21st Century Fox programming assets has set the company up to score in both today's linear TV environment as well as on a future direct-to-consumer field.
With the acquisition of the regional sports networks – which together hold rights to 44 Major League Baseball, National Basketball Association and National Hockey League teams providing more than 5,500 live sports events per year – Disney is betting big that live sports programming will continue to have strong appeal to viewers via traditional MVPDs across the country.
While its unclear how much programming from the regional sport networks could be available to ESPN or to Disney's proposed ESPN Plus direct-to-consumer service set to launch in 2018 – most regional sports programming rights are set for the foreseeable future -- the deal positions the network to become a major player in the sports streaming game as the industry continues to move toward providing more choice and flexibility to consumers through over-the-top services, according to industry observers.
"If cable and pay penetration continue to drop by a significant percentage over the next couple of years, you are a half-step away from offering up ESPN and the RSNs on ESPN Plus or other created [direct to consumer] services," said sports consultant Lee Berke. "Disney straddles the line – they are no longer just pure content companies; they are distributors. They can offer content in a lot of different places in a lot of different ways."
For now, the regional sports networks could provide Disney with additional leverage in it negotiations with future MVPDs, particularly with a Verizon carriage agreement expiring in 2018, according to sources. Media advocacy group Public Knowledge has already criticized the deal, saying that the addition of Fox's regional sports programming gives Disney "unprecedented control over both national and local televised sports" and "may significantly increase Disney's bargaining power over local cable providers" due to the popularity of sports programming.
Disney has put its chips on live sports content. Let the games begin.
The smarter way to stay on top of the multichannel video marketplace. Sign up below.
Thank you for signing up to Multichannel News. You will receive a verification email shortly.
There was a problem. Please refresh the page and try again.