Wolff Snarls at BTIG Analyst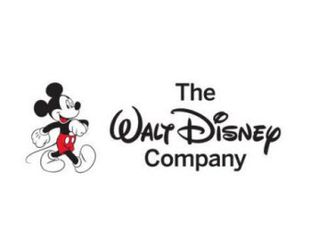 BTIG media analyst Rich Greenfield has been no stranger to controversy over the years, being one of the more vocal predictors of the death of traditional television. During that time he has taken his fair share of criticism, and most times even relished it – he even linked to portions of Disney chief Bob Iger's knocks to his credibility after Greenfield downgraded the stock to "sell" in December, the day the content giant premiered the latest chapter of the Star Wars saga in the U.S.
So, it should come as no surprise that Greenfield appeared to take the latest shot across his bow – media pundit Michael Wolff 's 1,334-word takedown in The Hollywood Reporter– with a characteristic shrug of the shoulders and a sense of pride.
"When they attack you, you know you're doing something right," Greenfield posted on his Twitter account Thursday, complete with a link to The Hollywood Reporter article.
Wolff, who has taken on the likes of much, much bigger media figures like Rupert Murdoch, takes aim at Greenfield, who he calls a grandstander who arguably has contributed more to the decline of traditional TV stocks in the past six months than any other stock picker. While Wolff says some have puzzled why this analyst at a relatively obscure broker-dealer BTIG (Greenfield started to cover media for Goldman Sachs more than a decade ago) has managed to generate such influence, he has a simple answer: he's an expert at utilizing the media.
Wolff notes several accounts where Greenfield or his research was the sole source in a story about the changing face of media consumption, and in some very prestigious publications. (Full disclosure: Multichannel News and this reporter have quoted Greenfield and his research in several past stories, too.) And he notes that Greenfield and his knack for generating a sound bite, is a "CNBC fixture."
Wolff rightly notes that other analysts have played similar roles in the past – Mary Meeker, Chris Dixon and Henry Blodgett to name a few – and his availability and quick turn of a quote make Greenfield popular with reporters on deadline. But he also notes that the analyst's aggressive certainty is what often makes him wrong. Greenfield was a strong supporter of Aereo (bankrupt), didn't believe retransmission consent fees would become a meaningful revenue stream for broadcasters (wrong), and thought CBS was off the mark in its carriage fight with Time Warner Cable in 2013 (really wrong).
Hindsight shows that those opinions were off base, but the list of analysts that have made bad calls in the media sector is too long to fathom, which Wolff acknowledges. But Wolff argues that in his quest for publicity, Greenfield straddles the line between analyst and journalist. That could present other problems because Greenfield and his firm profit from what he says – the more publicity he generates, the more trades go through BTIG.
Wolff also places an equal amount of blame of the outlets Greenfield uses.
"Whether or not this skirts the line, or is not standard behavior, is perhaps not so much the issue as so many media reporters' and CNBC bookers' willingness to use him naively and uncritically and opportunistically, as a source — indeed a constant and often singular source — about the amazing and ineluctable world of media disruption, no matter that most disrupters have yet to earn a cent themselves," Wolff wrote. "It is a clever and powerful way to appeal to both media and markets: say what they want to hear."
The smarter way to stay on top of the multichannel video marketplace. Sign up below.