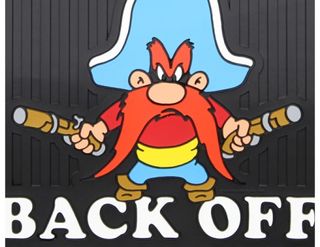 Less than a month after he goosed the stock by saying he was open to a mega deal with Comcast, Verizon CEO Lowell McAdam turned down the hype notch a few ticks at Verizon's much anticipated Analyst Day Monday (May 8), claiming the telco is under no pressure to do transformative M&A.
Verizon has been dogged by analysts and investors that have insisted the telco has to do a big deal along the lines of rival AT&T, which in October announced a $108.7 billion merger with Time Warner Inc. That deal, still pending, came just a year after AT&T purchased DirecTV for $48.5 billion.
Verizon has focused instead on smaller deals – after much agita, it expects to close its $4.5 billion purchase of former internet icon Yahoo in the second quarter – but some analysts have called for the company to make a big splash in the distribution or content space.
That talk was fueled in January when reports surfaced that Verizon held preliminary talks with Charter Communications about a possible merger, which has since fizzled. In an interview with Bloomberg in April, McAdam again opened the M&A Pandora's Box by claiming he would be open to a deal with Comcast, Disney or CBS. That sent Verizon stock up about 2% for a bit – it went as high as $49.49 per share that day – but since then, as no deal came, the stock has fallen to about $46.63 each.
At the Analyst Day, McAdam said the Bloomberg article that quoted him as being open to talking to Comcast on a deal wasn't inaccurate, just out of order.
"The article that caused so much interest, let me say, a couple of weeks ago, was fairly reported, but the order was different," McAdam said. "My comment was we prefer to grow organically. And then the question was, 'Well, if you got a phone call from somebody, would you talk to him?' Well, I like to consider myself a polite and hospitable person. It doesn't change anything that's gone on in the last 5 years. If somebody calls, you have a nice chat with them. But the bottom line is we don't feel the urgency that seems to be out there in the analyst community, the banking community and the media."
McAdam proved he wasn't fibbing a couple of days later when Verizon announced it had agreed to purchase wireless spectrum holder Straight Path for $3.1 billion. That deal – a 486% premium to
Straight Path's Jan. 11 closing price (the day it agreed to seek strategic alternatives after missing Federal Communications Commission deadlines to build out its network) – was a bit of a head-scratcher. Verizon had been behaving like it had all the spectrum it needed – it chose not to participate in the recent FCC wireless spectrum auctions – and was bidding against AT&T for Straight Path's hand. But it became a little clearer in hindsight. At the analyst day, SVP of Network Infrastructure Planning Ed Chan said as the network moves toward 5G, millimeter wave spectrum (which Straight Path has a lot of) is becoming more important, but that Verizon had "more than enough capacity to bring us into 4G through 2020 easily and connecting it up -- us up into 5G."
In a recent report, MoffettNathanson principal and senior analyst Craig Moffett wrote that Straight Path owns a large block of uncontested 28 GHz spectrum licenses that could be used for a 5G network, but perhaps more valuable is its block of 39 GHz licenses. According to Moffett, 39 GHz frequencies are general too narrow to be useful, but the FCC has plans to repackage the licenses into wider bands. That bodes well for Straight Path, which owns 34% of the available licenses.
"In other words, he who owns Straight Path has all the leverage in working with the FCC to repackage the spectrum for an upcoming auction," Moffett wrote. "And it goes without saying that should the auction be materially delayed, he who owns Straight path will hold essentially all the usable 39 GHz license on the market."
But even that may be slightly missing the point. Moffett himself notes that Verizon's participation could mean that millimeter wave could be the foundation of their entire strategy.
And it also could be a metaphor for a continuing strategic rift between Verizon and No. 1 rival AT&T. AT&T also is pursuing its own 5G strategy – some would say DirecTV Now fits squarely in that 5G mold – but has been making most of its headlines with mega-deals. And remember not too long ago when AT&T was praised by some for taking the lower-cost path in its initial U-verse strategy, utilizing existing twisted pair plant to deliver data and video while Verizon spent billions of dollars building a fiber optic network that some called overkill. AT&T turned those tables with the $48.5 billion purchase of DirecTV in 2015, and the telco has spent the past two years transitioning U-verse customers to the satellite platform. In the meantime, AT&T continues to chuck buckets of cash at its latest strategic target (Time Warner), while Verizon is taking the opposite tack, keeping its powder dry with small deals aimed toward 5G. Who's to say it's the wrong move?
The smarter way to stay on top of the multichannel video marketplace. Sign up below.
Thank you for signing up to Multichannel News. You will receive a verification email shortly.
There was a problem. Please refresh the page and try again.