Union Strikes Out With Altice Workers, Again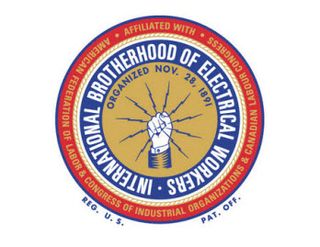 Altice USA workers in Newark, N.J., won't be asking customers to look for the Union label anytime soon after they voted down representation from the International Brotherhood of Electrical Workers for the second time last week.
According to people familiar with the matter, the vote was close — 60 against the union and 53 for representation. At press time, it couldn't be determined if there were any abstentions in the vote. The IBEW had tried to organize the Newark operation once before but pulled its petition.
"This is a time of tremendous opportunity for our company, and Altice USA strongly believes that a direct relationship with our employees promotes an environment of trust, respect and collaboration, which ultimately drives a superior experience for our customers," Altice USA said in a statement.
The news of the union defeat comes days after Altice USA issued preliminary documents for an initial public offering of stock.
While Newark was a setback for the union, organizers are beginning to have some success in cracking into the cable market, something that has been difficult to do in the past.
The IBEW successfully organized Altice USA's Oakland, N.J., location in March by a vote of 49 for the union and 46 against. Altice USA's Brooklyn, N.Y., location, with about 300 workers, voted in favor of representation by the Communications Workers of America in January 2012. But unions have failed in organizing efforts in The Bronx, N.Y., and Piscataway, N.J.
The IBEW represents about 1,700 Charter Communications workers in New York and New Jersey that went on strike March 28 to prevent changes to their healthcare and pension benefits. Charter denied making pension cuts but has said it has offered employees greater pay increases than the union had demanded, along with "competitive and robust healthcare and retirement benefits."
Unions have stepped up organizing efforts at Altice USA ever since the company revealed plans to create Altice Technical Services, a separate company that would house all field service, construction & fiber, design, outside plant maintenance, inside plant and field-based employees serving commercial accounts.
While Altice USA has maintained that ATS offers greater opportunities for advancement and training, some unions have worried that it would allow the company to lay off workers at will. Altice USA had pledged in New York not to lay off any customer-facing employees for three years, part of the conditions it agreed to in winning New York Public Service Commission approval of its June 2016 purchase of Cablevision Systems.
In late March, Newsday said Altice USA announced plans to shut down a Long Island warehouse affecting about 98 workers there as it shifted those functions to USTC, which it hired to handle warehousing from a facility in Edison, N.J.
The smarter way to stay on top of the multichannel video marketplace. Sign up below.
Thank you for signing up to Multichannel News. You will receive a verification email shortly.
There was a problem. Please refresh the page and try again.